Transformation Tuesday blog by: Sandy Kelley
How did I start bootcamp….?
My friend/co-worker April Kalloch would tell me about her son in law's boot camp program (LiveFit BootCamp) every day when we went walking on our breaks at work.
I had just started going to his dad's chiropractic office a few months before and I would peek out the window to see what was going on!!
It looked like fun but to be honest with you the words "bootcamp" was very scary to me.
I knew boot camp for our military was a very scary 6 weeks of hell!!!
But I gave in and tried it and loved it!!
And the best part it was held outdoors. That as back in May 2013 and here it is Feb. 2018 and I love this place more and more every day!!
I bowl once a week for 36 weeks and do participate in tournaments throughout the year.
Bootcamp has increased my core strength and stamina to definitely help me my bowling. I am 4 pins higher in average than last year!!!
I golf 2-3 times a week and this is where I have noticed a significant difference.
I am hitting my drives further (20+ yards further), I've had to back down on my iron choices because I am hitting them much further, as much as 10-15 yards!!!
My future goals – to keep doing what I am currently doing!!
Bootcamp is part of my daily morning routine for 4 days a week (I golf on Tuesday mornings) and I have added Saturdays if I am in town.
How cool is it to wake up in the morning and be happy and excited to go to bootcamp?!
Derek, Shelly and his staff are definitely doing something right.
For those of you who are retired and want to change things up in our daily routine, don't be afraid to try LiveFit bootcamp!
It truly is for everybody and they do modifications if you have limitations.
There is always some exercise that you can do at bootcamp!
Fellow bootcampers are the friendliest group of people I know and so very helpful and encouraging . We are one big family encouraging each other every day.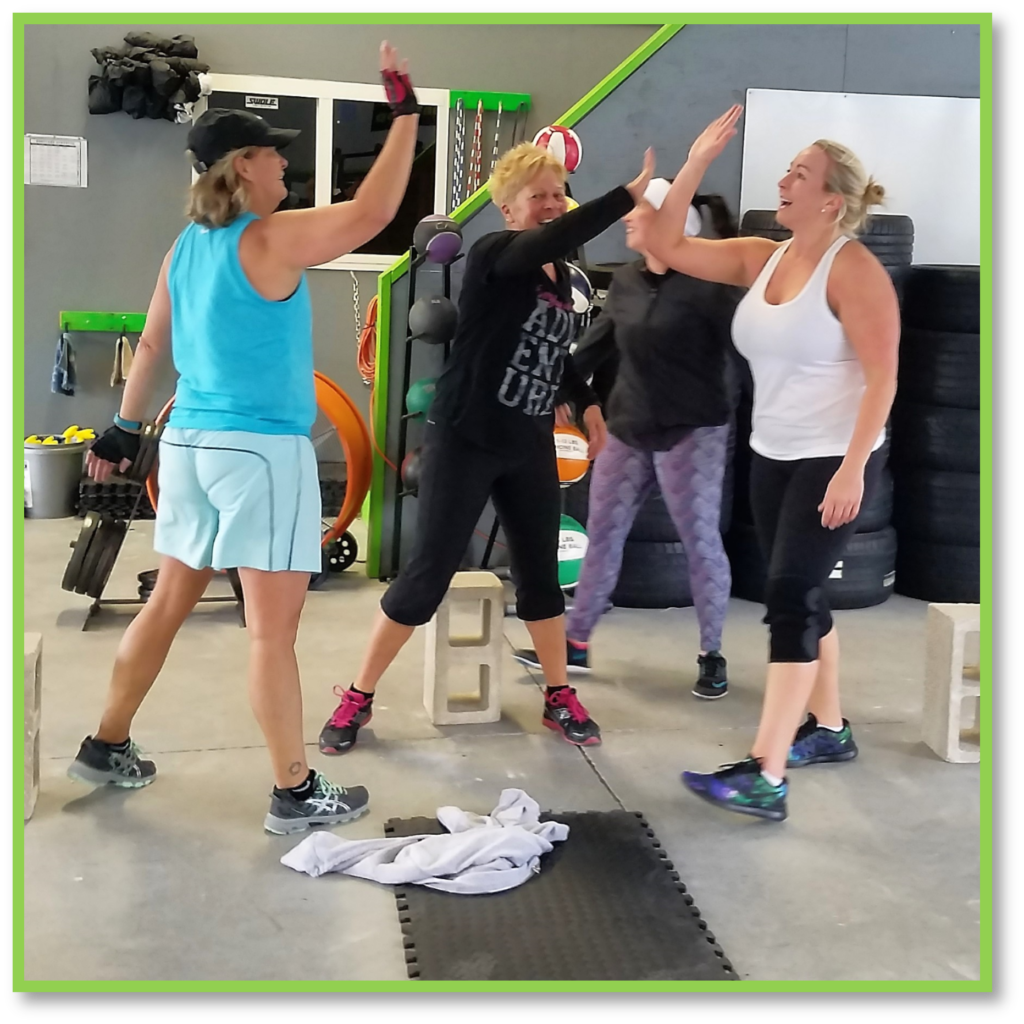 My husband and I are living our retirement dream.
I am staying fit and healthy with my bootcamp buddies and best of all I haven't given up my 12 oz liquid curls (as Derek calls them!) I will say I have cut back on my vino!!!
We eat very healthy M-F, eat what we want on the weekend (and sometime it could be a healthy weekend of eating) and get back on track come Monday.
I haven't lost tons of weight, but what I have lost in fat has been replaced by muscle.
I must say I feel I am in the best shape I have been in in the last 20 years.
I get up every morning loving myself and that is a great way to start the day!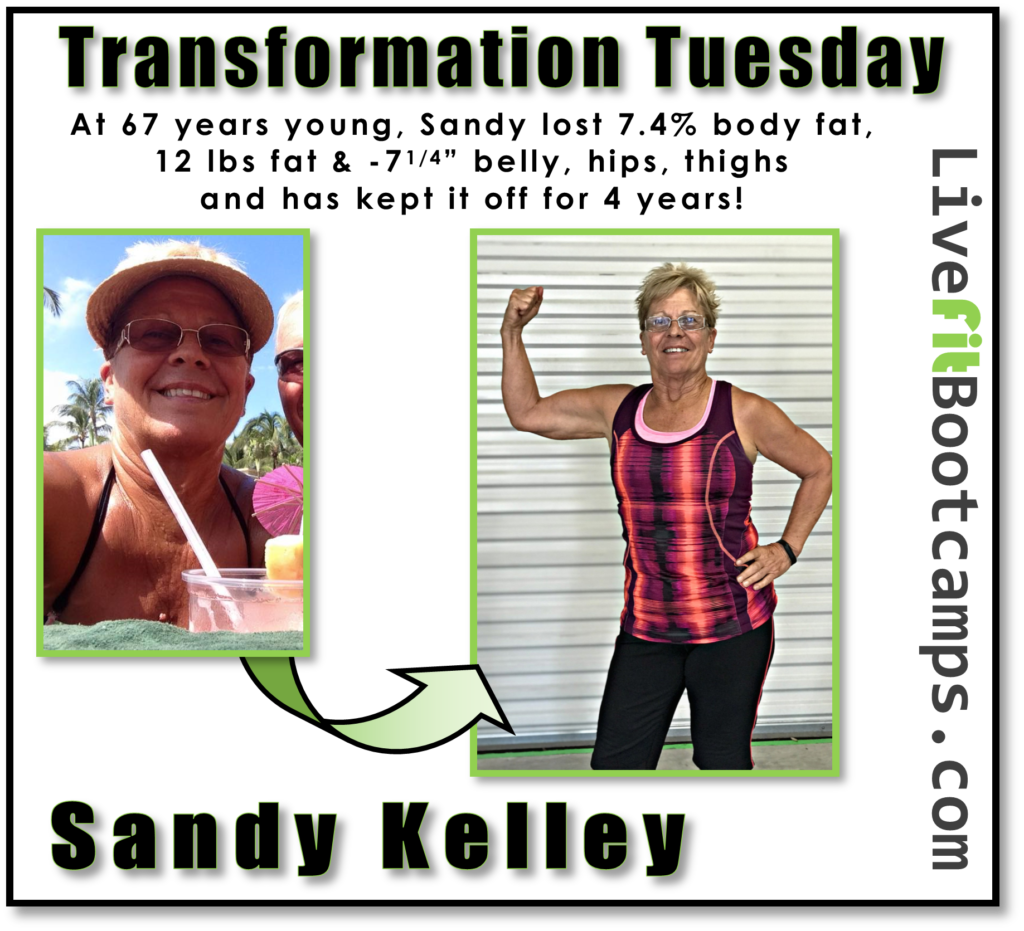 Why now and why me?
Because it's time to put YOU first!
Chances are if you are reading this, YOU are the type of person who has all the right ambitions and motives to get into shape, lose weight and feel better but…
YOU put everyone in your life's needs before your own and it's adding up and taking it's toll on you mentally and physically.
Guess what? That's not working for YOU!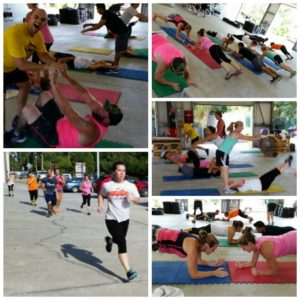 If you are a dedicated team player, YOU are exactly the type of positive, motivated and well rounded person we are looking for to make the ultimate physical transformation to end this summer. It's time to focus on you!
No one is ever left behind at our bootcamp. No injury, age, lack of experience or coordination will hold you back from being successful in our program.
All you need is the desire to get better…everyday!
We give you all the tools to be successful:
Fun, challenging and constantly changing workouts daily to keep you from getting bored and stagnant
Daily emails, text and facebook support from the LiveFit staff of 5 trainers, 2 assistant trainers and 2 administrative staff
Accountability to show up, stay consistent and not give up on yourself.

Easy to follow meal plans and nutritional advice to learn what to eat, not just start and stop another typical diet.
The most positive community of hard working women, men, parents, grandparents and people just like you, that are going through exactly the same thing you are going through and there to help you every step of the way.
How do I become the next LiveFit transformation?
To get started, complete the simple registration form below and you'll be redirected to Step#2 of your registration where you get our membership options, your 14 day slimdown meal plan, healthy recipes, dessert options and FAQ…