FOR TEACHERS & SCHOOL EMPLOYEES ONLY!!!
Save 50% off your summer fitness program with our motivating coaches and supportive members.
Plus we've thrown in a bunch of other cool bonuses as extra incentive!
We know it's been a difficult last 24 months, but now it's time to put the attention back on you.
Let's rebuild your strength, confidence, stamina and get you to being the best version of yourself.
No matter how long it has been since you've last exercised, what pre-existing injuries you might have or how uncertain you are about "being able to keep up" it is okay.
I PROMISE YOU that our team has the patience and experience to help you!!!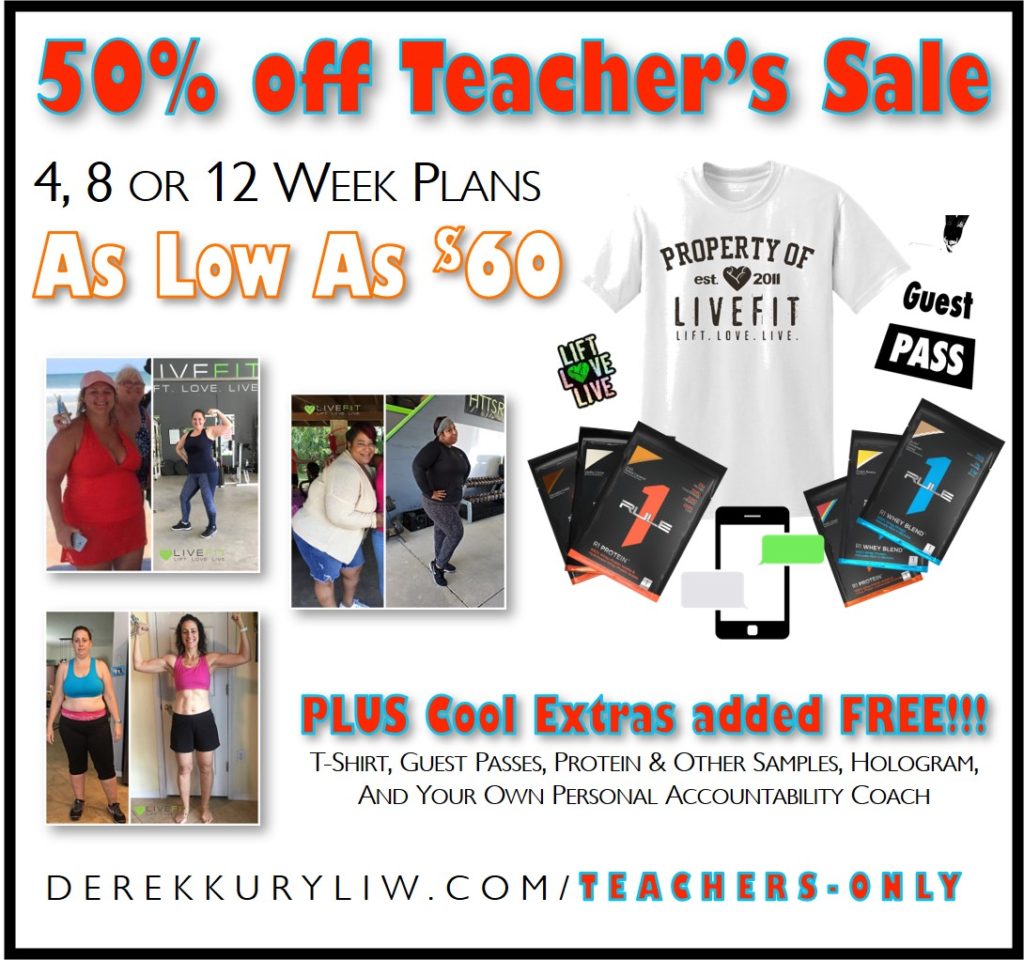 Sale Ends June 5th at 11:59pm…
-370
Days
-10
Hours
-5
Minutes
-10
Seconds
Complete the quick-bio below and Kathy from our team will be in touch to go over plan options, start dates, renewal dates, workout schedule and any other questions you have!
For new or returning clients to LiveFit. Sale not eligible for current LiveFit clients.
Online registration only. No cash or payments accepted on site. All plans can be cancelled prior to your next renewal by submitting your request on derekkuryliw.com/cancel