In the beginning of January, I stepped on my and scale I was the heaviest I have ever been, 228lbs.
I have never been a New Year's Resolution type of person, but I said to myself "I need to start eating better".
I attribute my weight gain to stress, beer and late-night snacking.
I started to eat better, drink less and exercise a few times a week.
By May my weight dropped to 210lbs.
My wife started going to LiveFit in May, and she was really liking the workouts, so she signed us up for the summer.
Being teachers, summers are hard for us because there are many nights we would hang out with our teacher friends and have a few beers. I knew this summer would need to be different.
My first day of bootcamp I lasted 18 minutes.
I thought I was going to die. Regardless, I showed up the next day and made it through the entire workout.
I loved how every workout was different, so it was never boring.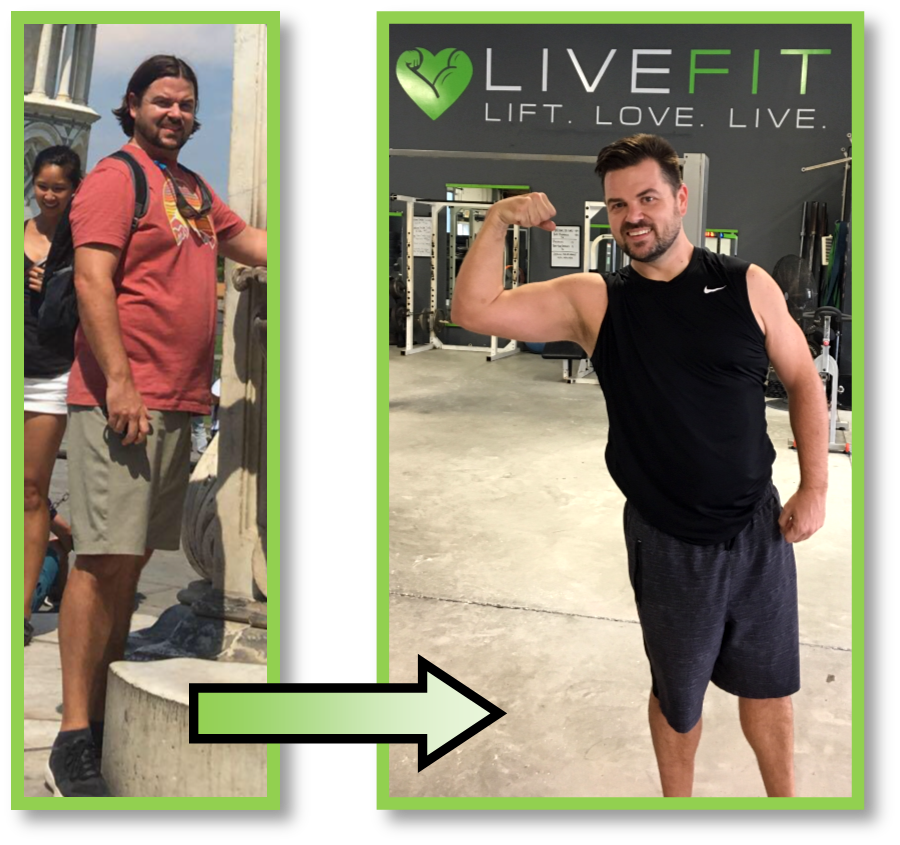 For most of the summer, I attended LiveFit 4 to 5 times a week and I started to notice a huge change in my body. My weight continued to decrease, and my pants started to get big on me.
As of this morning I finally hit the skinniest hole on my belt.
My goal is to keep getting stronger, decrease my body fat percentage and lose more inches.
I would tell anyone that is thinking about joining to just go. Show up and give it your best!
The whole staff greets me every day with a smile, they are super supportive and they push me when I need a boost.
I am thankful I joined LiveFit and I look forward to seeing how I progress over the coming months.