I starting going to LiveFit boot camp with the help and encouragement of April Ames. I watched April come into work day after day after working out with the 6am group.
I didn't think I could get up this early and make it to a work out. April encouraged me to just come with her once and try it out.
I loved how the energy of the group was so warm and positive and everyone knew your name. It felt like family right from the start.
I actually felt better and had more energy working out in the morning before work.
Even though I still am not the best morning person, I love how they have many time options LiveFit offers to get in and get a workout done in 30 minutes.
My favorite thing about LiveFit is how all the trainers really care about you, and the amount of support we get from them.
The entire LiveFit family is just so supportive and caring!
We are truly one big family. This place is more than a gym.
We have many challenges throughout the year to keep us on track, we receive daily motivational emails and podcasts from Derek educating us on healthily living, meal plans, exercises and stretches.
Derek is available to meet with us anytime with a one-on-one session to go over any of our struggles, help personalize our goals, look at our food diaries or answer any questions we might have.
I love how he has a modification for everything. I used to worry I wouldn't be able to keep up or do all the exercises. There is definitely no judging here.
The main goal is to keep on moving and focus on good form. I love how they constantly watch everyone to make sure we are doing the exercises correctly protecting us from injuries. This makes me feel safe at my age.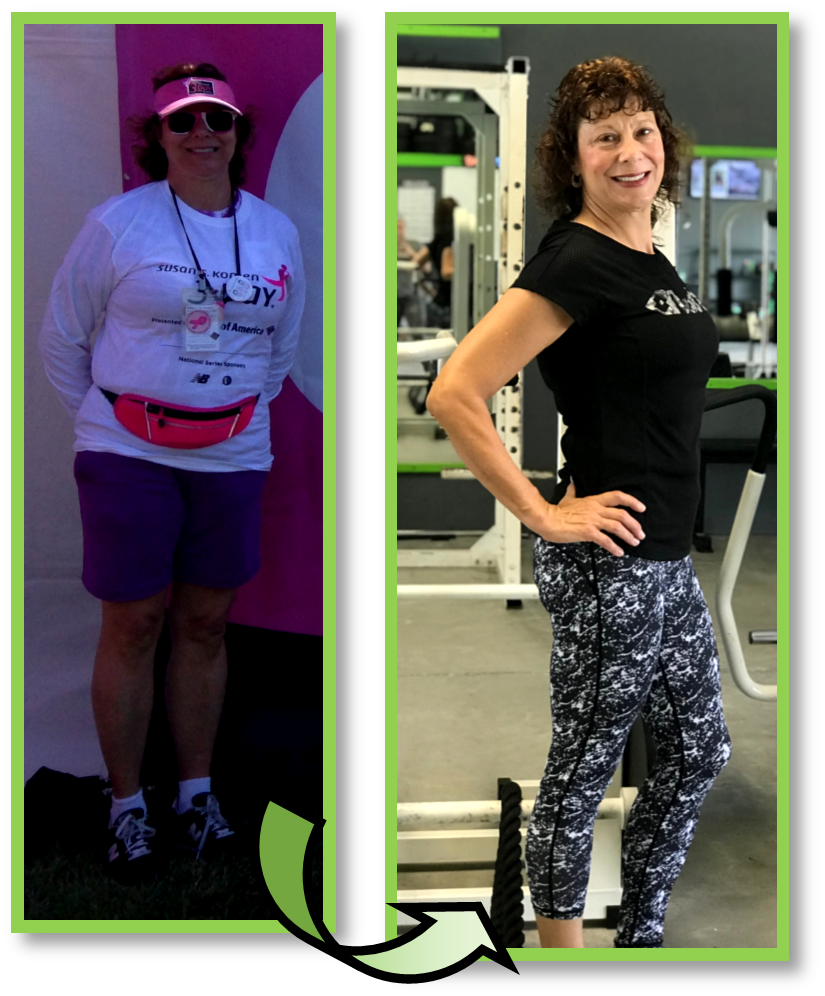 In the year I have been at LiveFit, I dropped my A1c from 6.8 to 5.7, my blood pressure came down 10 points and I have lowered my resting pulse rate from 75 to 65.
Not to mention I am almost at my goal weight, my BMI is normal, and I have lost inches and belly fat. We also made visions boards together this year at LiveFit with Micki and I am seeing those goals being met as well.
My goals for next year are: to lose more body fat, and be at my goal weight and maintain it.
I struggle with staying on track when I get company or I go out of town.
For me it is a constant battle to maintain balance in my life with so many other obligations. I can get thrown off track easily.
I tried to quit twice already due to relapse and frustration, and April insisted I just show back up and jump back in. She was right 🙂
When you have the support system as we do here, you're not alone and that in itself makes working out more fun!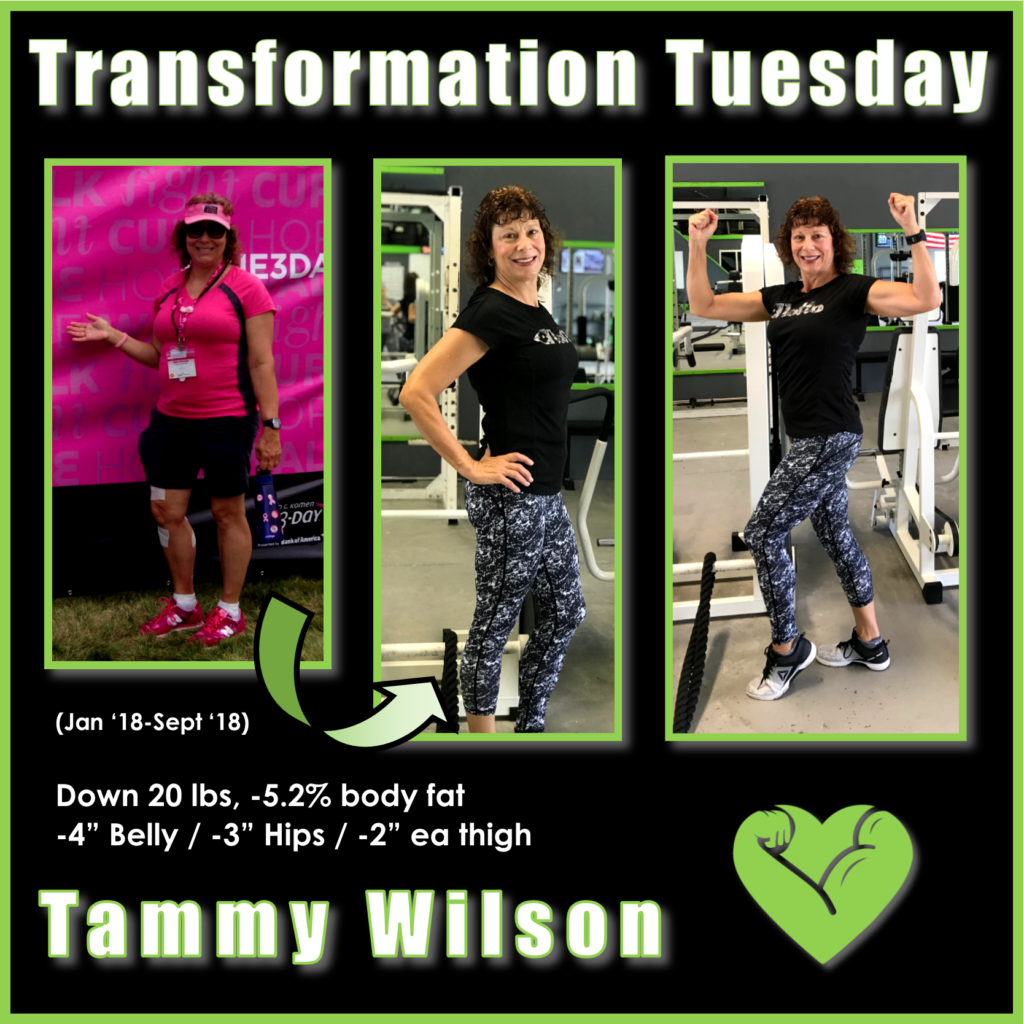 How do I become the next LiveFit transformation?
To get started, complete the simple registration form below and you'll be redirected to your 5 FREE Workout certificate (to print or screenshot), PLUS your 14 day slimdown meal plan, healthy recipes, dessert options and FAQ…
Register now…it takes less than 30 seconds!
*ONLINE REGISTRATION ONLY. No debit or credit card required. No recurring charges.
No catch. No gimmicks. If you like your experience, we would love if you would consider us as your coaches to help make a life changing transformation together 🙂