How I changed my confidence, body, life (mom of 4)

Guest blog post by elementary school teacher and mother of 4 Kristen Zammit…
It was Saturday, June 25 at 11:45 in the morning and I was still in bed. I was feeling horrible.
It's all a vicious cycle-I was feeling bad about how I looked how I felt (irritable, tired, cranky)…
And then I felt bad for feeling bad about myself.
I was on Facebook and LiveFit popped up as something that I might be interested in or something like that and so I clicked on it.
I creeped for a while and saw a link that said "This is the number one supplement that you need"… And I thought "perfect here's my out because there is no 'one' supplement"—see I knew that there was more than a quick fix, I was just never really willing to do what it took…
There was always a big part missing that I never knew was missing but I'll get into that later.
I clicked the link, ready for my out and the answer was…drumroll please…water! And my thought was "oh dang".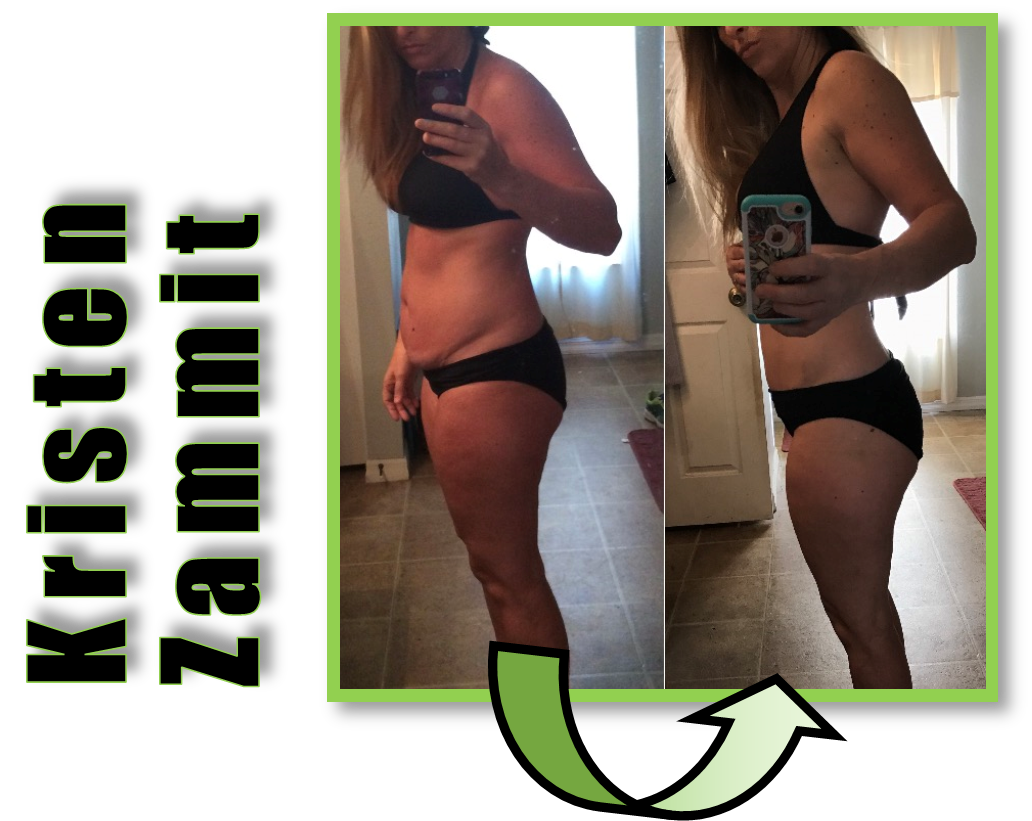 So I signed up and I showed up. I pulled into a dark parking lot at 5:40 in the morning I looked over at the other car beside me and saw Elton. Now, Elton is a big dude and I was thinking what have I gotten myself into!!!
But I got out of the car and I went inside.
This was the first time in my life that I didn't start something new with someone else-there was no crutch there was no back up-it was just me and I was doing it for ME and that alone has probably been one of the biggest factors in this whole transformation.
I have been married for 23 years this year, I have four boys that play multiple sports, and are in productions. Doing for them has always come first, but I had come to a point when I realized it is okay to do for me too.
I was NOT going to feel guilty for occasionally making them wait for me for a workout because I promise guilt wasn't anywhere close to their thoughts during their countless hours of practices, games, rehearsals, and productions!
And THAT'S OKAY! Families do for each other-really whether they like it or not.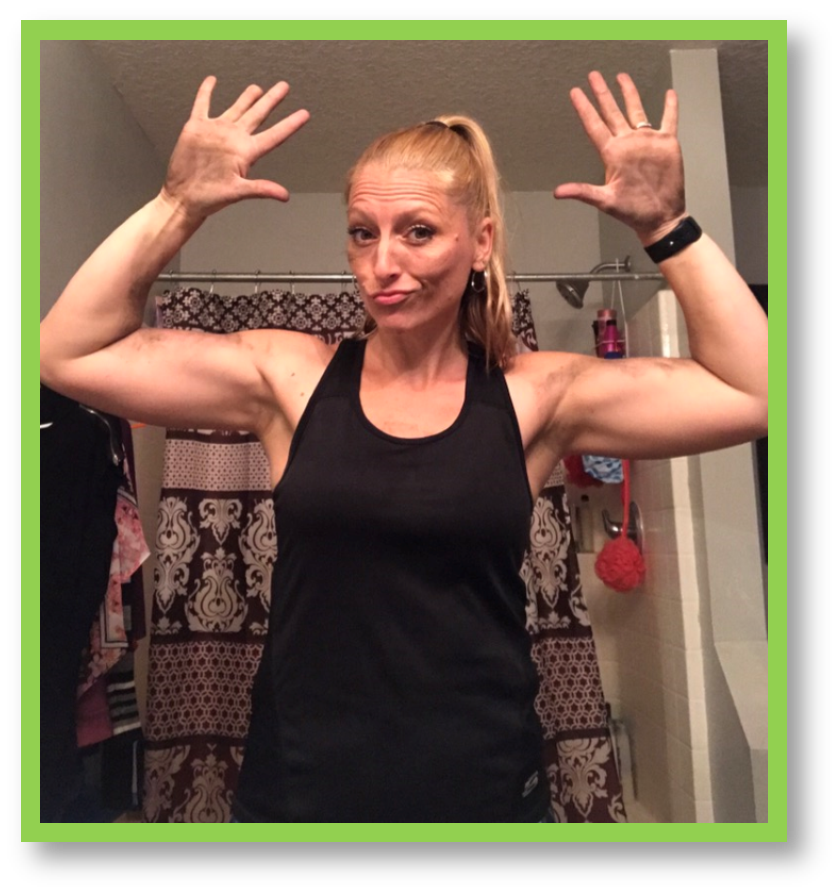 Once I started @6am bootcamp I was hooked!
The trainers have always been there to encourage, push, modify …and ignore when I may get cranky.
My goal was to do every 6am offered….well by the second week I wanted more…so I added Friday afternoons
…And Saturday mornings
…And Guns Like Rich.
I'll never forget, that second week I went on a Friday afternoon and there were sit-ups involved. Or at least they were supposed to be sit-ups involved…I was trying to sit-up, I gave it all that I had and then Rich came behind me and actually pushed me up so that I could do a sit-up.
One would think I would've felt grateful but no, I was mortified, mortified that someone had to help me up with the sit up..so that became my first goal. (Grateful now though!)
Now, I do sit ups with the 25 pound plates or whatever else is thrown at me and it probably means more than any other exercise that I can do. This is why I push myself so hard, because when you are able to something you couldn't, it is AMAZING.
It is ALL about being a STRONGER version if myself…not skinnier, not lighter, STRONGER!
I always hated mornings, I love to sleep, NEVER would I ever imagine I would be somewhere be 6am everyday!
Another pivotal moment for me way the day I realized I wouldn't ever break my word to someone when I said I would do something.
I deserved just as much respect and dedication that I gave to anyone else. So I went to every 6am workout for a year!!!
That was huge for me, I'm not sure I've ever done anything for a year!
The thing I never realized I needed was the camaraderie. The people here are here for the same reason and are always supporting and pushing one another. I love it, I feel other's success as if it's my own!
It's important to have people that understand…
There will be times when those closest to you may not realize they aren't being supportive (or, maybe the do🤷🏼‍♀️) but it helps when the positive voices drown out the negative ones.
I love my 6am Sweatheads! I couldn't imagine starting my day any other way!
I'm away on vacation currently….Missing my "more than a Gym."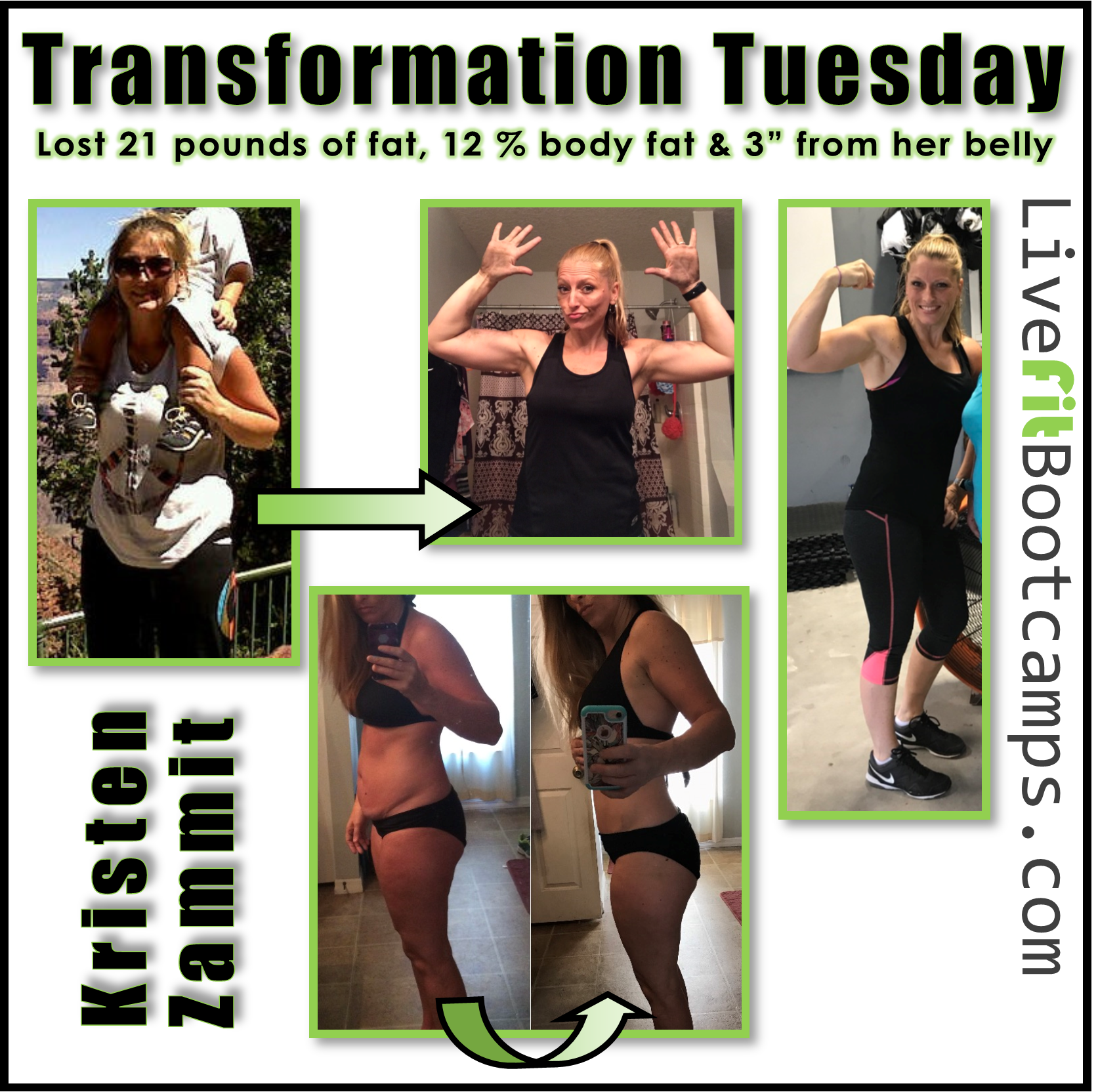 Who
Any woman or man who is either lost or having trouble starting their own personal transformation to living a healthier and more energetic life.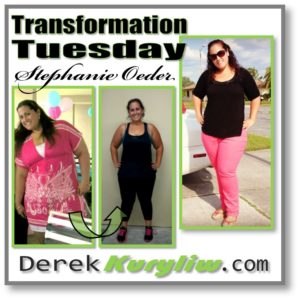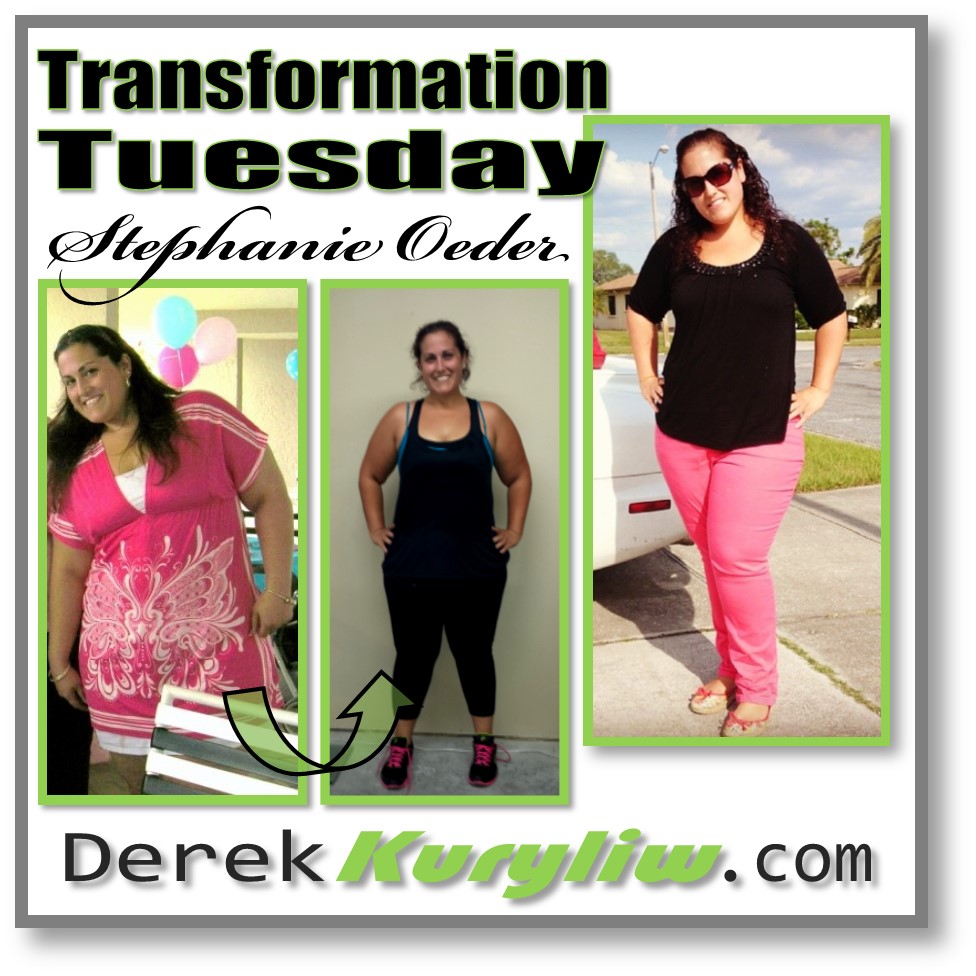 What
2 weeks of UNLIMITED bootcamp workouts
an easy to follow 14 day meal plan (over 70+ meal options)
a free nutrition seminar the 3rd Thursday of each month at 7:40pm
at home fat burning workouts for extra results or missed workouts
healthy dessert recipe guide
at home flexibility program to relieve pain, eliminate soreness and feel younger!
Where
7037 Elizabeth Avenue, Bayonet Point 34667  one block northeast of the 19/52 intersection
When
Start NOW and attend as many instructed 1/2 hour bootcamp sessions as you'd like for 2 weeks for FREE!
Beginners are encouraged to attend either our 8:30am or 4:45pm or 7pm beginner sessions initially until you're acclimated and ready for a greater challenge. Please arrive 15 minutes early you first day.
After your first session you can attend as many workouts as you'd like, anyday, anytime!
Why
Because it's time to put YOU first!
Chances are if you are reading this, YOU are the type of person who has all the right ambitions and motives to get into shape, lose weight and feel better but…
YOU put everyone in your life's needs before your own and it's adding up and taking it's toll on you mentally and physically.
Guess what? That's not working for YOU!
If you are a dedicated team player, YOU are exactly the type of positive, motivated and well rounded person we are looking for to make the ultimate physical transformation to end this summer. It's time to focus on you!
No one is ever left behind at our bootcamp. No injury, age, lack of experience or coordination will hold you back from being successful in our program.
All you need is the desire to get better…everyday!
We give you all the tools to be successful:
Fun, challenging and constantly changing workouts daily to keep you from getting bored and stagnant
Daily emails, text and facebook support from the LiveFit staff of 4 trainers, 3 assistant trainers and 2 administrative staff
Accountability to show up, stay consistent and not give up on yourself
Easy to follow meal plans and nutritional advice to learn what to eat, not just start and stop another typical diet
The most positive community of hard working women, men, parents, grandparents and people just like you, that are going through exactly the same thing you are going through and there to help you every step of the way.
How
To get started, complete the simple registration form below and you'll be redirected to the complete schedule, meal plan, recipe downloads and FAQ…

You'll get 2 weeks of unlimited access to the best transformation program in the Tampa Bay area for FREE…
No Catch, No Gimmicks, No Upsells
After 2 weeks our goal is to keep you as one of our inspirational future success stories, but we realize our program isn't for everyone.
For that reason at any time, for any reason, you can cancel your free bootcamp registration. There are never any contracts or long term commitments at LiveFit bootcamps.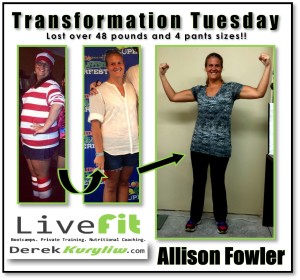 We are only looking for clients that are looking to have fun, get into great shape, welcome all challenges and make a major transformation in their body and confidence.
If this is you, after your initial 2 weeks you have the option to continue bootcamp with one of our reduced rate weekly, biweekly, monthly or quarterly plans starting at $21/week.
Plus, we also have many other registration options that fit all budgets, pay schedules and family situations and you can modify your registration at any time.
Don't be scared of misconceptions about bootcamps and exercise.
We make this a fun experience and we have members of all ages, shapes, sizes, conditions, previous injuries and so much more. This can be the start of a building a better future for you, your family and your future students.
After registering you will be automatically redirected to your 14 day summer meal plan, healthy cheat meal recipes, snack ideas, bootcamp schedule and everything else you need to know to get started!
Your health effects more than you realize.
A stronger, leaner, healthier and more energetic you is waiting…
Get started in under 2 minutes by completing the form below.