Guest blog post by Transformation Tuesday success, Lisa Luby….
My journey all began the day my sister, Jennifer Luby, asked me if I would like to try bootcamp with her. She said I could join for a week for free and see if I liked it after that.
That Monday, I met her there and boy was I in for a big surprise!
I didn't realize how out of shape I was and I had no motivation.
It wasn't easy, I pushed through day after day and at the end of the week I felt great! Like I accomplished something out of my comfort zone.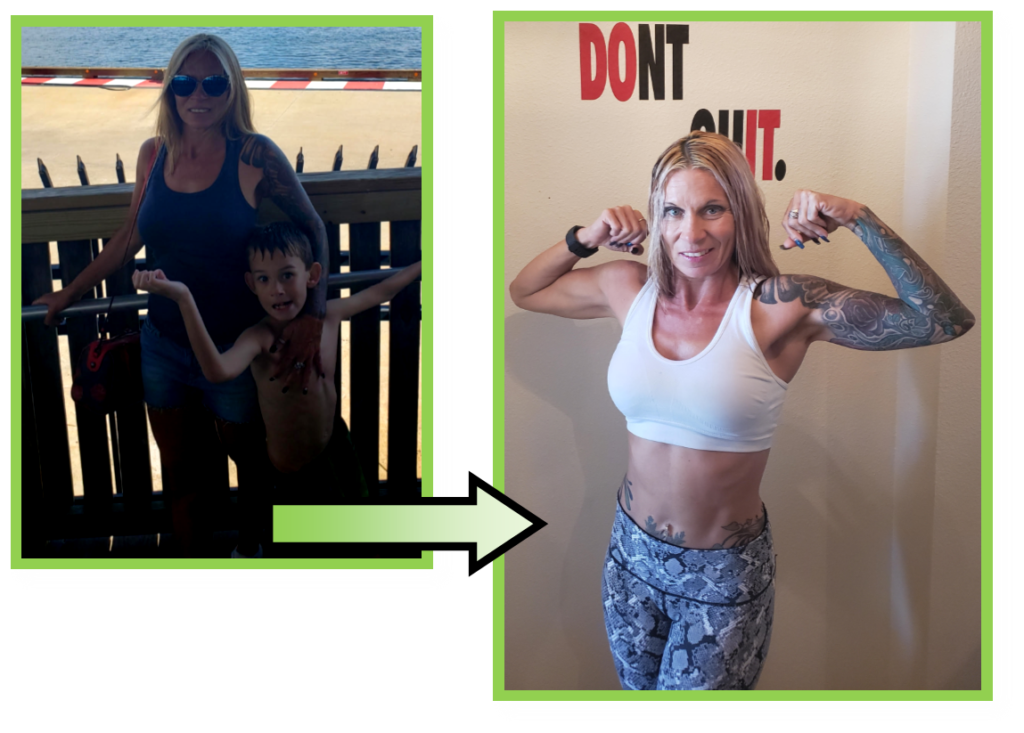 Prior to bootcamp I worked out every day at the gym, to get no results other than maintaining the weight I previously had.
Bootcamp has become the center of my daily life and I would not change it for anything.
My energy, focus and my overall routine has changed dramatically since I've joined bootcamp.
The trainers go above and beyond to make sure that you are getting the most out of your workout, and they are always there to guide me if I'm doing something wrong.
I would truly recommend LiveFit to anyone who wants a healthier more fit lifestyle.
Once you start putting in the work the results will show for themselves.
Consistency, hard work and determination has given me the biggest accomplishment I could ever imagine!