Quick and easy backyard BBQ recipes to help you stay on track!
Staying on track with your summer meal plan is frequently a daunting task. Your body is smart and knows that when you are hot, tired and drained it craves carbs to replenish itself.
This is a DIET DISASTER during the summer months when we're trying to stay lean (or get lean).
Face it, between vacations, beach days, graduation parties and family cookouts there are temptations everywhere that you wouldn't otherwise be faced with.
So what to do? Stay inside like a recluse to avoid these delicious temptations?
NO! Either eat them in moderation OR…enjoy this awesome meal I'm about to share with you.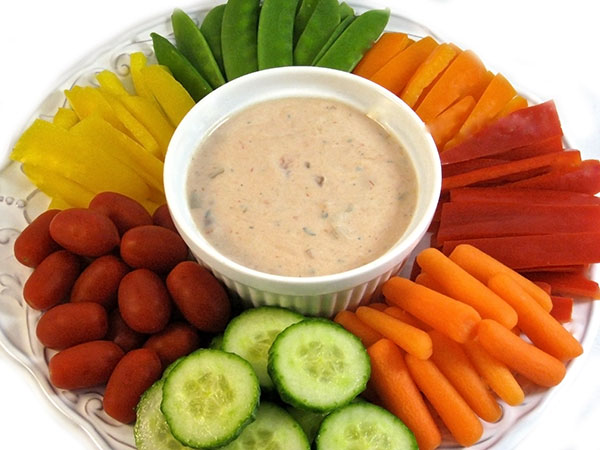 1.) Protein Packed Snack/Appetizer… 
Raw produce is cool, juicy, crunchy and will fill you up quickly. It's a smart choice on a hot summer day and will leave you feeling much more comfortable than if you indulged in fatty, salty snacks.
Try using Hidden Valley chip and veggie dip packets with Greek yogurt instead of sour cream to replace 25g of fat with 25g of healthy protein and healthy digestive enzymes to break down fats.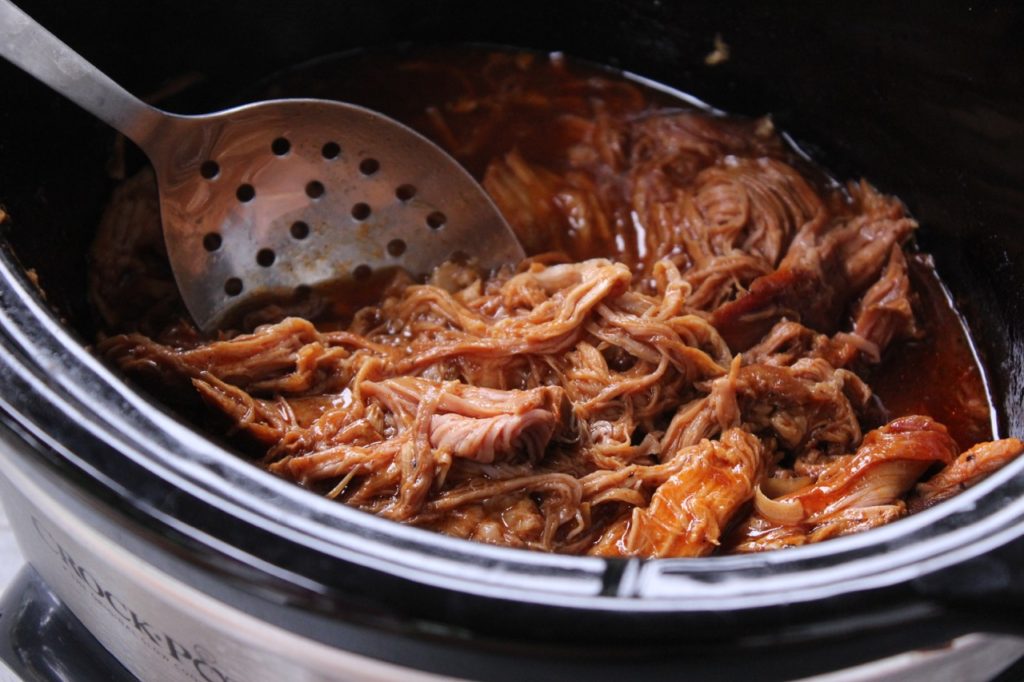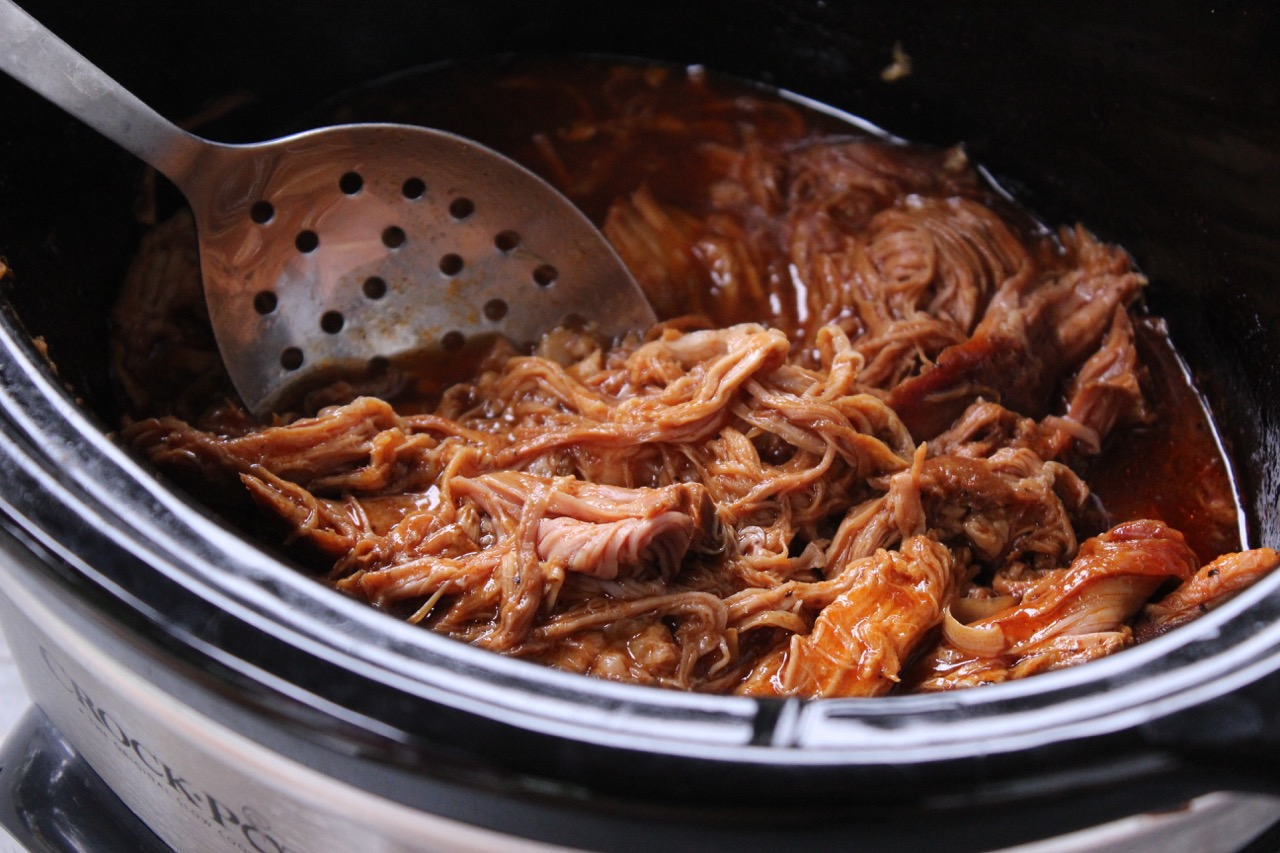 2.) Backyard BBQ Pulled Pork, without the sugar…
Try my wife's famous low sugar pulled pork using the exact recipe on the back of the McCormick pulled pork packet EXCEPT use Heinz "no sugar added" ketchup and Splenda brown sugar blend instead of regular ketchup and regular brown sugar. Make sure to trim the excess fat off your cut of meat.
This recipe gives you over 20 grams of protein with under 4 grams of carbs and 4 grams of fat per serving!
3.) Indulgent Guilt-FREE Dessert…
This Greek Yogurt Parfait recipe is from long time client Bob Robida and it's a favorite to bring to parties.
Ingredients:
38 oz of Chobani 0% fat Yogurt and two 8 0z containers of Cool Whip (note: generic brands of yogurt and cool whip are fine)
Add a drop or three of Vanilla Extract
Add two 0.9 ox packages of Jell-O Sugar Free/Fat Free powder (1 banana cream & 1 cheesecake) You can use 2 of the same flavor. I like one of each if I am not using bananas.
Mix all of the above together. DO NOT MIX ANY WATER. ONLY THE POWDER!
Now the fun part, add any or all of the following:
1 small can of pineapple chunks (drain the juice and rinse the pinneaples in water just to get the sugary stuff off)
1 small jar of cherries (drain the juice and rinse in water just to get the sugary stuff off)
1 large banana sliced thin
1 small container of raspberries or blueberries or strawberries
1 small bag of miniature marshmallows
1 small bag of crushed or slivered almonds, pecans, walnuts
MIX EVERYTHING TOGETHER. If you think it's too thick or textury, add some more cool whip
CHILL in the fridge for an hour
Best served same day or leftovers the next day….and bring a bowl over for Bob :)>
Want more healthy recipe swaps?
At our Mastermind Nutrition seminars we custom design a meal plan, grocery shopping list and delicious healthy recipes based on your likes and needs.
If your previous experience with dieting and losing weight led to eating bland and boring foods, STOP!!!
Learn from our experience in working with over 1,100 clients in the past 5 years and hundreds of mind blowing transformations.
Learn from other's successes and failures so that you can finally have confidence in EXACTLY what you have to do to reach your goals and end the needless stress created by not knowing what to eat.
If you need more help please do not hesitate to email me derek.kuryliw@gmail.com or text 727-810-4005 me your questions!
Committed to your fitness success,
Derek Kuryliw, CEO & Founder
www.LiveFitBootcamps.com
Have a question for me? I'd love to hear from you. Please fill out the form below and I'll reply back as quickly as possible!