Time. Money. Distance.
I know you have the right intentions but unfortunately, one of the 3 reasons above is keeping you from being one of our LiveFit Bootcamp success stories. You see the Transformation Tuesday stories every week and know that you could be one of those people.
But, it's just not the right time. It's okay and we understand.
You are the busy leader of your family, you have a budget and you aren't going to move just to join our gym! (<that would be AWESOME though) 🙂
This kills me because I know that you want to get in shape, you need the motivation and accountability of a supportive group of trainers and peers.
Unfortunately though until now, I have not had a way to help you.
You. Are. Busy.
You. Have. Stress.
We. Get. It….So did we.
Then we got organized, developed structure and set up accountability tools to help us stay on track.
That's what we are here to help you with.
Time is the only thing we cannot get back, buy or invest to get more of…until now!
We are going to help you get back more time.
We are going to help you get organized and structured.
We are going to help you get fit, gain strength and lose weight in under 20 minutes a day…anywhere in the world!
We are going to show you what to purchase to have a complete home gym you can pack and take anywhere for under $50.
We are going to tell you EXACTLY what you need to do, to buy and to prepare EVERY single month.
We are going to hold you accountable and keep you motivated with our private Facebook support group.
Every 4 weeks you'll receive…
Workouts
==> Your weekly body weight "bootcamp" style workouts
==> A complete weight training workout plan to use at any gym
==> Daily workout finishers to target your stubborn body parts
Meal Plans & Nutritional Coaching
==> Customizable meal plan with sample grocery shopping list
==> Delicious guilt-free recipes and snack ideas
==> Live monthly nutrition seminar w/ Q & A on your private support page
Accountability and Support
==> Unlimited Q & A support and motivation from the LiveFit trainers and clients daily on the support page
==> Monthly measurements & bodyfat % testing (local clients)
==> Free access to our measurement tracking and accountability app
==> 1 free bootcamp workout at the LiveFit gym (local clients)
You'll get access to the entire program each month 

For ONLY $29!
PLUS…
Every week we will be adding workouts that we've done at our facility so you get the true LiveFit experience!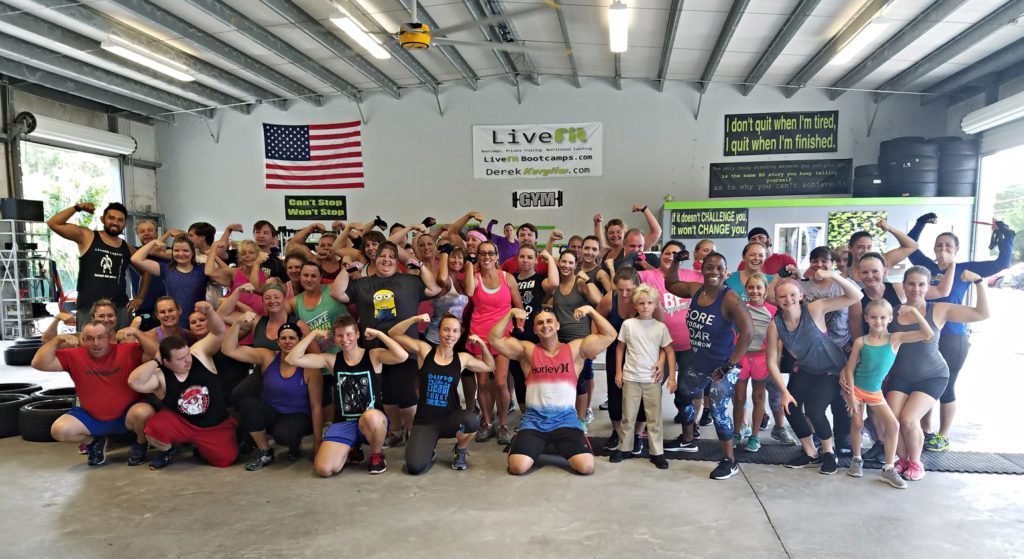 YOU MUST COMMIT TO OUR TERMS FIRST IN ORDER TO BE CONSIDERED
1.) I promise to commit myself fully to this process.
2.) If I do not know, I will ask.
3.) If I fall off track for a day or a week, I will not let it affect my month and my year.
4.) I promise to write a "To Do & Goals" list EVERY night before bed.**
5.) I will prioritize my workouts and commit a minimum of 5 minutes per day improving my goal body parts.
6.) I commit to turn my weaknesses into strengths.
7.) I will take MONTHLY progress pictures (and measurements for long distance clients).**
**we will provide these tools…we've literally covered EVERYTHING for you!**
---
-973
Days
-3
Hours
-27
Minutes
-33
Seconds
---
IF YOU ARE READY TO COMMIT TO YOURSELF, LET'S DO IT!!!
For less than $1 per day you are in the position to take control of your health, your fitness, your energy and your body.
To get started, complete Step #1 of the coaching application below and tell us a little more about you, your goals and how we can help you best.
After completing the form below you'll be redirected to Step #2 for your $29 monthly coaching program registration.
Best of all, you can suspend or cancel your plan at any time if the program is not right for you. It's our job to get YOU results!