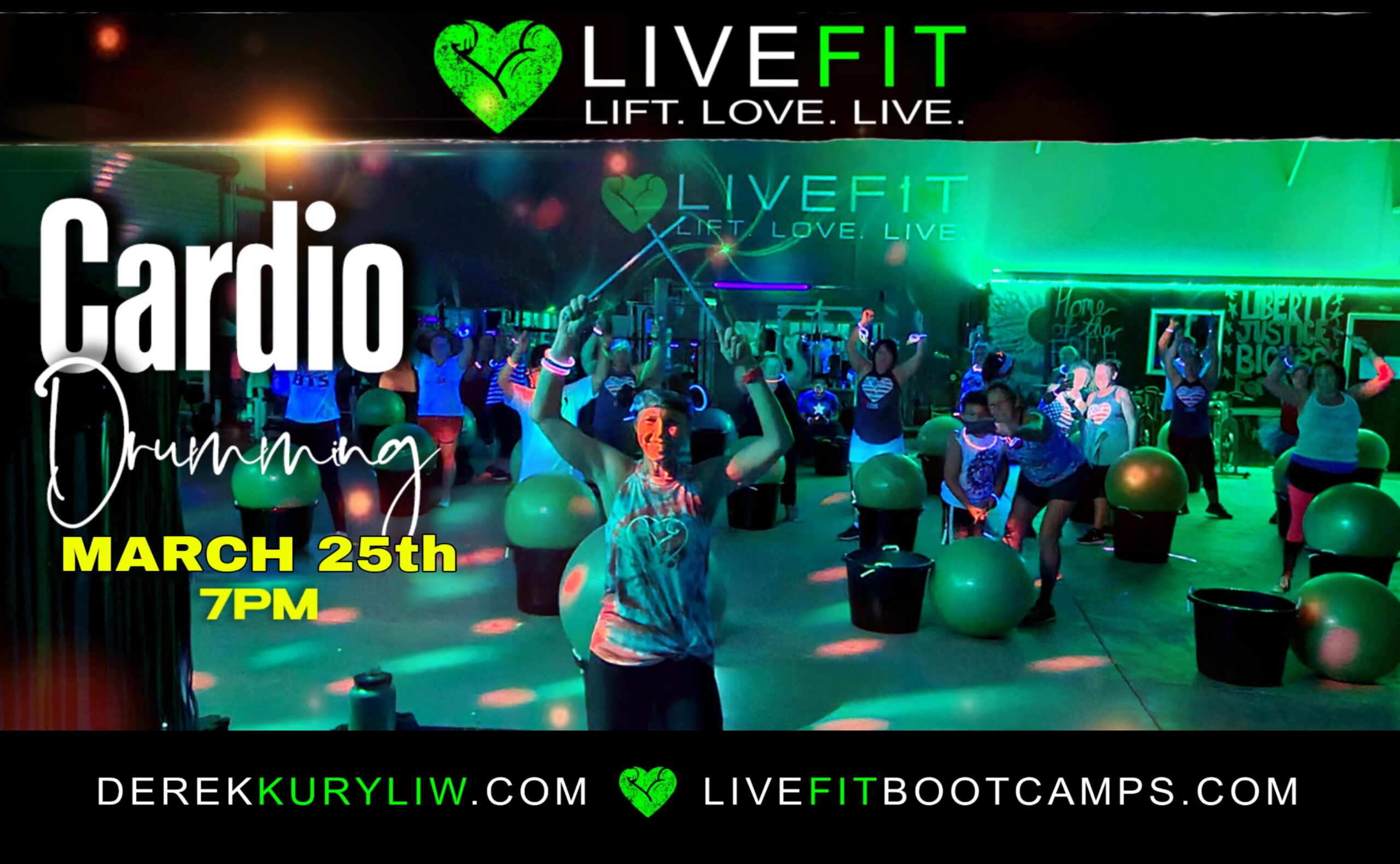 RESERVE YOUR SPOT – Online Registration Only
What to Expect: Expect lots of FUN and sweat!!! This is a workout, lots of cardio and basic bootcamp exercises. Such as squats, jumping jacks, jumps, skiers. As always there will be modifications as needed. 
Who is This For:Cardio Drumming is for anyone that wants to have fun and enjoy an amazing sweat. We will beat on our drums(balls) to the beat of fun upbeat songs. Anyone that can stand and bang with sticks can do this. NO drumming experience needed!!!!! 
What to Bring: Make sure you bring your sweat towel and your drink. This is a full power hour of cardio, sassiness and smiles. Also it's highly recommended that you wear white and bright neon colors…don't forget to add lots of green!
Registration: Your $30 registration will include your drum sticks, bucket, yoga ball and complete instruction from Micki.
Please Note ➡ 2 and 3 packs cannot be shared. All registrations are for a single person.
Online Registration Only. No payments accepted on site. No refunds on completed payments or credits towards future events. 
PLEASE NOTE- if you are unable to attend please contact us ASAP and we will credit you for a future event.