Are you new to working out or has it been years since you walked into a gym?
Getting started back into a fitness routine can be intimidating and daunting leaving you wondering how to even begin to 'get in shape'….what exercises, what to eat, how often, cardio or no cardio and on and on and on….
Leave your fears and confusion behind and trust the experience of the LiveFit staff to guide you through your journey every step of the way.
We have clients of all ages (18-74 yeas old, 54% 35-50 years old, 93% women)
All experience levels (about 85% beginners)
Every type of pre-existing injuries you can imagine (hips, knees, shoulders, feet, back, neck)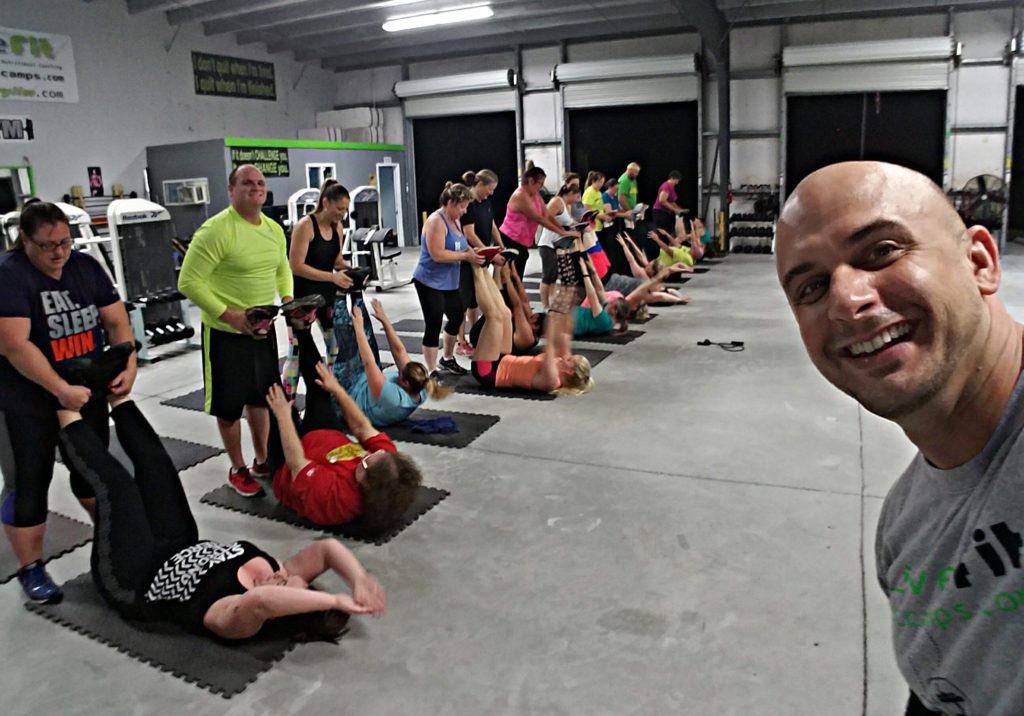 Feel welcomed from the second you arrive and leave your excuses behind because we provide modifications for EVERY exercise so that you can complete an entire 30 minute workout your 1st day and continue to progress throughout your entire transformation!
This builds confidence, keeps you injury-free and grows a strong bond and accountability with your trainers.
Our trainers emphasize form, technique and safety in everything you do. Our job is to challenge you, but also keep you safe from yourself 🙂
When you complete your first push-up, tire flip and deadlift you will feel INSPIRED and EMPOWERED!!!
===>>

Imagine yourself in 30, 60 and 90 days looking leaner, seeing legs you never knew you had and a flatter stomach than you had in high school.
===>>

 Imagine that appearance is matched by the motivation you have in everything you do because you have more energy, less stress and more self-confidence than you've ever had since entering the "adulting world"…
It's not too good to be true, it CAN and it WILL happen to you too!
Are you next???

YES, Derek I'm ready to try Bootcamp for 2 WEEKS for only
$1!
Step #1- Start your 2 week trial for only $1 by completing your new client bio below. (online registration only)
Step #2- Morning and Evening session schedule is located below. We recommend you choose a beginner workout time for your first week. 
Gym Address: 7037 Elizabeth Ave. Bayonet Point Fl 34667
Step #3- Wear comfortable clothing with athletic sneakers, bring 2 water bottles, 1 towel and a "ready to conquer" attitude to your first session.
Each program includes:

exercise mats, resistance bands, dumbbells, TRX, battle ropes, all necessary equipment, 1-3 personal trainers per training session, small group sizes as well as…
UNLIMITED weekly bootcamp workouts

Specially designed daily warm-ups to properly prepare you for each workout. 

FREE Friend Friday- bring a friend to bootcamp free every week

Comprehensive meal plan with food swaps and desserts

At home workouts and stretching routines in case you miss a workout or want to push yourself extra

Monthly live nutrition seminar and Q&A with Derek

FREE entry into all our Transformation Challenges throughout the year…
Register now for only $1…it takes less than 2 minutes!
*ONLINE REGISTRATION ONLY. No Payments Accepted on site.
No Contract, Cancel Anytime. We stand behind our results 100%. Your success is our success!

Please read: I am only looking for people who are ready to thrive, overcome obstacles and get stronger mentally and physically than you ever imagined. I leave no one behind and the only way you will not see results is if you never get started.