12 Week LiveFit Legion Transformation Group
Work directly with Derek and Michelle over the next 3 months, hip-to-hip, guiding you every step of the way to making a head turning transformation along lifelong knowledge you'll use for a lifetime of better health, confidence & happiness!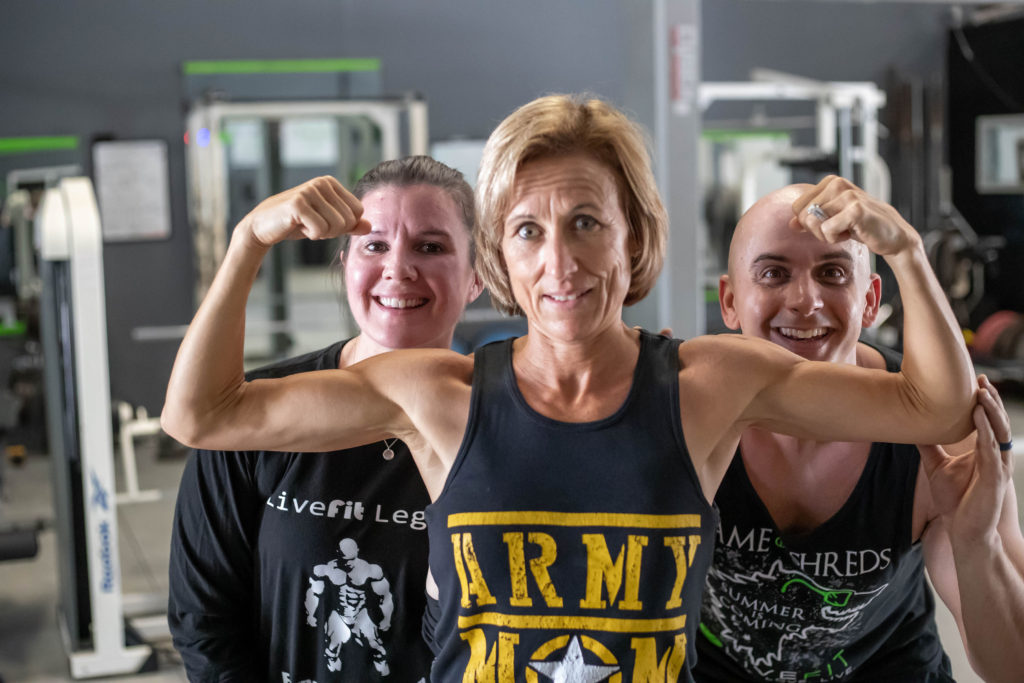 The program will be divided into 3 phases to ensure that you have the most dramatic transformation in 12 weeks possible.
You'll be following the exact plans and strategies that over 30+ of our first time bikini competitors have followed to get into the best shape of their lives!
What's included & what to expect…

Initial Macro Mastermind Workshop-
Choose from available dates and kick off your knowledge and program outline in the private conference room @ Oasis Coffee Spot
Upcoming orientation dates Sat 1/18, Thurs 1/23, Sat 1/25
Learn everything you need to know about tracking macros, weighing and measuring your food
Private workshop/orientation only for selected clients
Customized Macros w/ Updates-
Get your customized macro goals along with guidelines for cheat meals, carb rotation and advanced fat burning strategies
Updated macros after each progress measurements
9 Point Body Fat Test & Progress Pics–
The most in depth body fat caliper pinch protocol to identify stubborn areas that need to be targeted most
Progress pictures to help gauge which areas are responding best or need more focus
All workout and meal plan tweaks based on these pics & #'s
Scheduled on weeks #1, 4, 8 and 12
Monday and Friday Voxer Check-Ins-
At least twice weekly you'll hear directly from Derek and Michelle, in our own voices, checking in directly with YOU to keep you on track and accountable
This is the same 'walkie talkie' app the LiveFit trainers use to communicate daily about workouts, modifications, etc
Access Daily to Derek & Michelle w/ Voxer-
Have a question about an upcoming meal? We'll send you a prompt reply of what to choose/eat
Can't make a workout or have an injury or sore muscle? We'll send you the exact at-home workout, modification or stretch to help keep you progressing towards your 12 week goal
As long as you aren't blowing up our personal phones 50x's a day, you'll have near immediate access to all your questions/needs
Weekly Zoom Meeting-
Each week we'll dig a little deeper on an advanced strategy to accelerate your results and Q&A for all clients to collaborate on what's working, what's not, what to plan for the upcoming week and everything you need to be successful
A new topic each week based on your feedback (10-15 minutes) and open Q&A with the group to establish a true "MASTERMIND" of info
These meetings will be live on the Zoom app, which is free in the Apple or Android marketplace
Meetings will be recorded and posted on a private page to watch anytime for a refresher
Personalized Morning Metabolizers-
Your custom plan will be designed to get your metabolism roaring from the minute you wake up each day to help burn as much stubborn fat and stored carbs as possible
Each workout is 5-10 minutes with little or no equipment, so there's no excuses of not getting it done. Extraordinary results require extra ordinary effort, this is just 1 of many tactics that will take your results to the next level
Cardio & Stubborn Body Part Attack Plan-
Each person's stubborn areas are different and so is the rate at which your body burns off these areas. So to combat this and help sculpt a beautiful "after" picture we will dedicate effort towards blasting these areas consistently each day
Cardiovascular training is always essential to help burn the 'jiggly' areas you hate seeing in the mirror, but this cardio will be different, challenging and more engaging than normal BORING cardio on a treadmill or elliptical
Transformation Notebook-
Each client will recieve a notebook at the initial orientation with worksheets to track your entire 12 week journey
From recipes to workouts to macros to measurements, all your data will be stored in one easy to access binder
This will not only help keep you on track for 12 weeks, but will be your personal transformation guide to refer back to for years to come anytime you want to step it up for summer, weddings, vacations or any other goal you want to look your best
Professional Photo Shoot-
At the end of 12 weeks you'll have be able to document your best physique ever with pictures so that in 20 years you're not that person who says "I used to look like you" with no evidence to prove it!
We'll have dates for you to choose from depending if you want your photos taken at LiveFit, the beach or a park so your transformation pics reflect your style and personality
---
Pricing-
If chosen for this program there is a tuition that breaks down between $20-50 weekly depending on the length of program you choose. Obviously the longer with work with you, the more familiar we are with your needs, motivation style and accountability demands!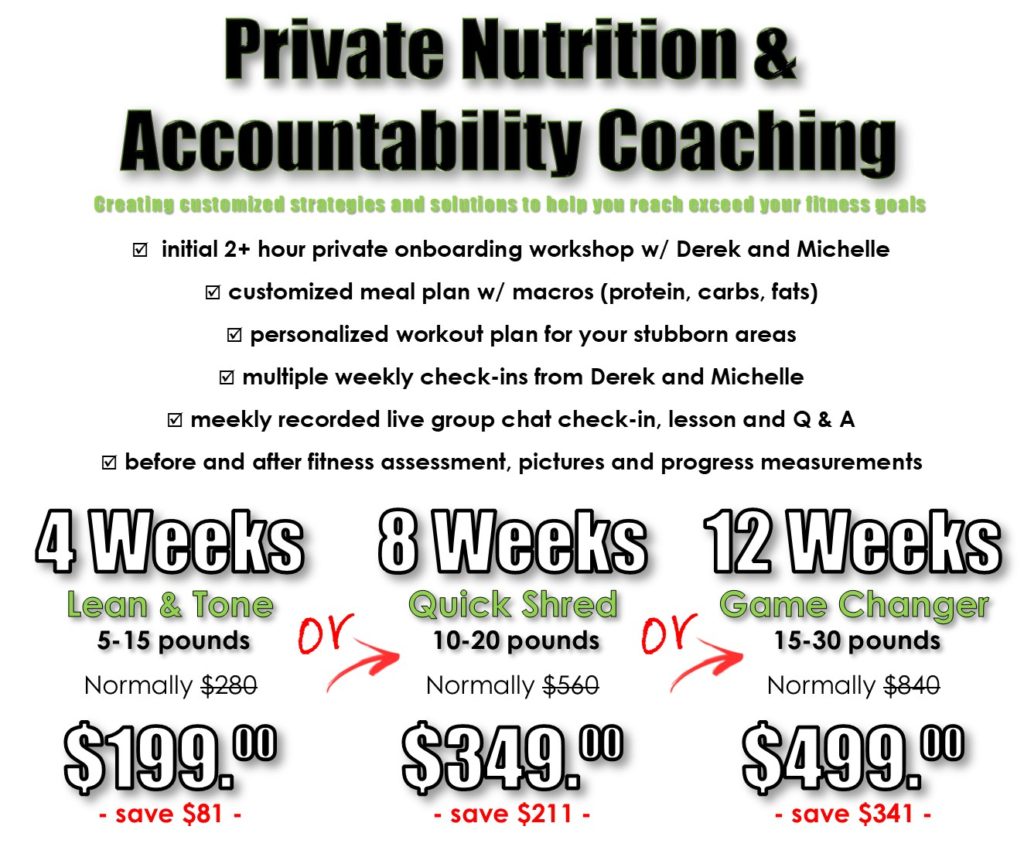 Option #1 – $50 weekly enrollment
Option #2 – $199 for 4 week program
Option #3 – $349 for 8 week program
Option #4 – $499 for 12 week program
Option #5 – $999 for 52 week program (over 60% savings – $19/wk)
What's the next step?
To be considered for this private coaching group, please complete the application below so that we can better understand your goals, your struggles, your stubborn body parts and your commitment level.

---