Transformation Tuesday Blog by: Cindy Smith
In August 2017 I knew I needed a change in my workout, so I emailed Derek and talked to him about his boot camp.
I had just had surgery on my wrist a few weeks prior so I was scared about hurting my wrist until I got released from the doctor. Derek assured me that he had many clients that had to modify their workouts and it wouldn't be a problem.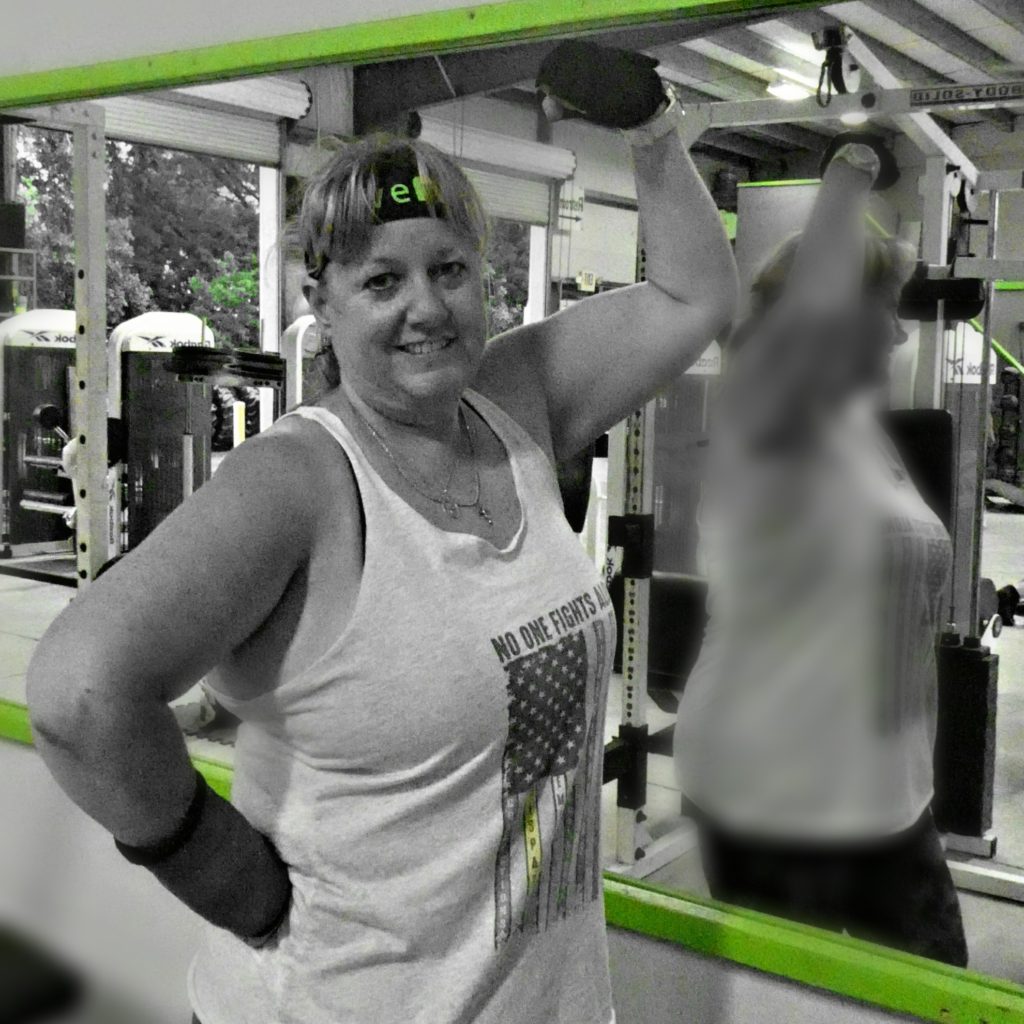 So I called my friend Kristen Mitchell and a few other friends and decided to try it, my thought was if I was going to die I wasn't going to die alone!
I had many friends that had gone to LiveFit and had great results, great things to say about all the trainers, the people that work out there etc. I never thought I could do it, I was not very strong physically, and just the word "boot camp" scared me, not to mention was I going to be able to afford it.
Every fear that I had in my head was squashed when I walked in the door!
After the first week Kristen and I were addicted and knew we couldn't live without LiveFit, we called a few more friends that we thought would love it and had them join us.
My weight fluctuated due to health reasons and not having any real plan, so the trainers at LiveFit helped me modify, and showed me what I needed to do and how to do it without even blinking a eye.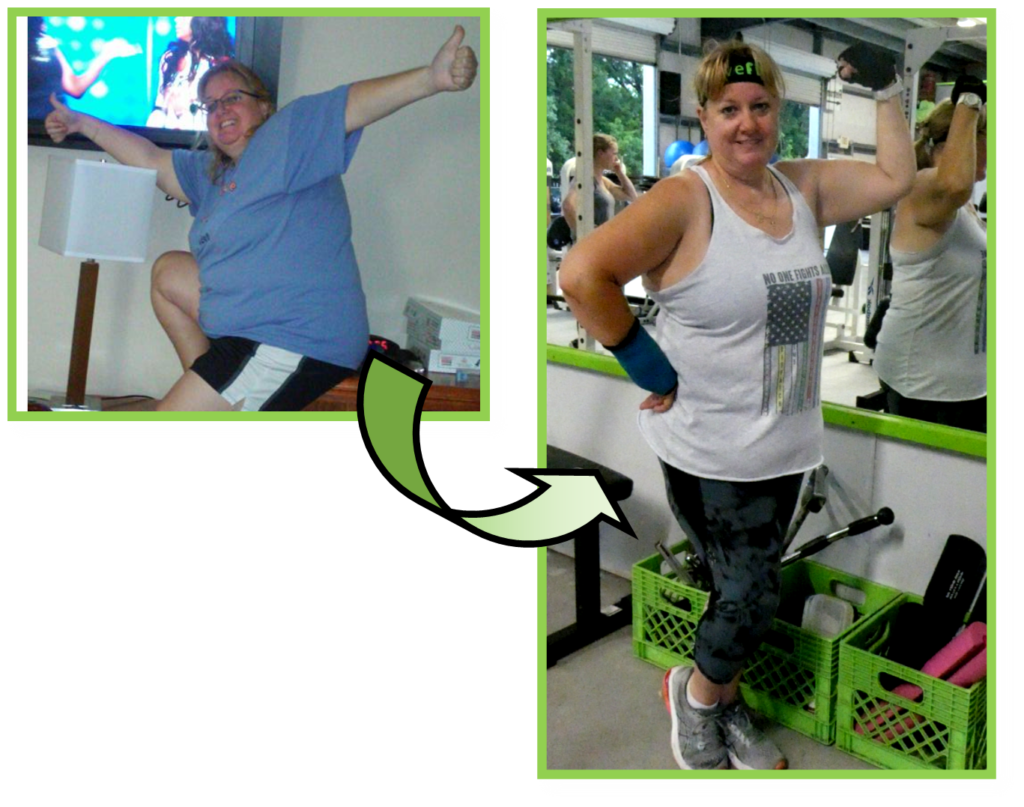 My goals were to fit into shorts that I fit in in august of 2016, I am happy to say I have fit in them!
I look forward to losing more weight , body fat and getting stronger physically and mentally. I know with the help of my family at LiveFit,  I can and will do it .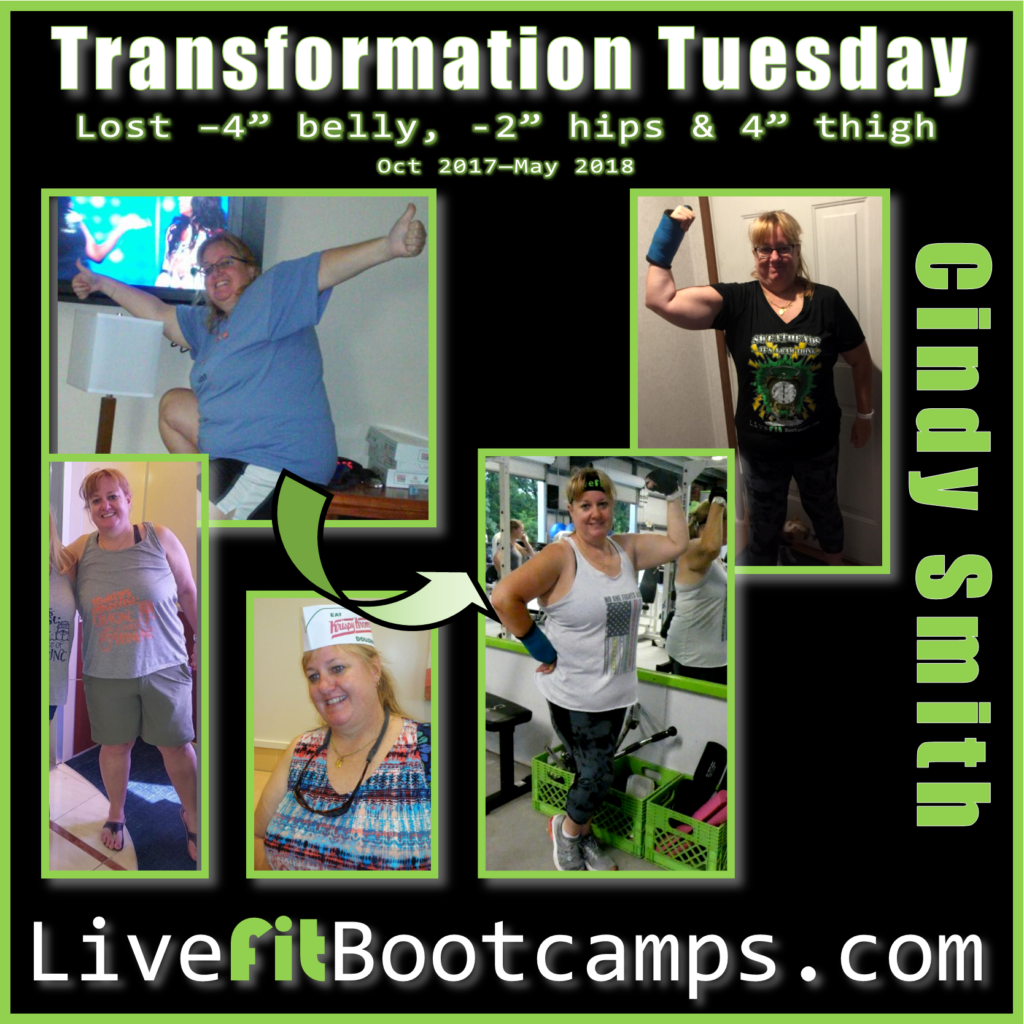 How do I become the next LiveFit transformation?
To get started, complete the simple registration form below and you'll be redirected to your 5 FREE Workout certificate (to print or screenshot), PLUS your 14 day slimdown meal plan, healthy recipes, dessert options and FAQ…
Register now…it takes less than 30 seconds!
*ONLINE REGISTRATION ONLY. No debit or credit card required. No recurring charges.
No catch. No gimmicks. If you like your experience, we would love if you would consider us as your coaches to help make a life changing transformation together 🙂