Mom of 3 Finds Confidence and Gets Her Body Back
I started in November of 2013 at LiveFit. Weighed about 170 and knew it was time to do something to find myself again.
My youngest was 11 at this point, my husband's job was so demanding and I had been operating as a single parent that was also trying to balance a career of my own.
I always used the excuse that there was no time for me. Everyone and everything else came first.
So I picked out my 1st workout outfit(which I love to do) and went to my the backyard of a little Chiropractor place that I had driven by 1000's of times before with major butterflies, not having a clue what to expect…
…or if I would even be able to keep up
…or if this was even for me.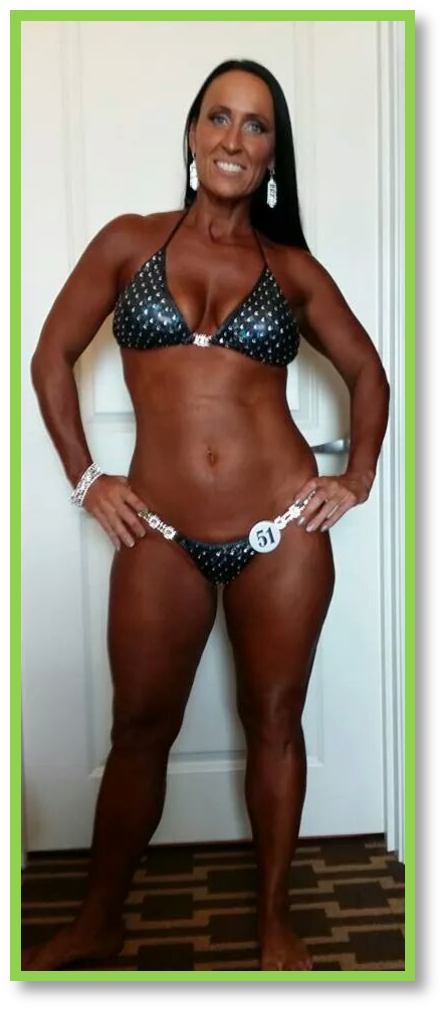 By June of 14, 7 months after starting bootcamp, I had a new extended family and more support with my fitness then I had had my entire life.  I entered into a bikini contest at 43.
Though I wasn't in my best shape, it was a small accomplishment to keep going with my fitness journey.
Before Derek I had 2 other inspirational coaches that I admired for all they had taught me: Sue Vein my track coach and Coach Sechrist my softball coach. I felt that same passion from Derek that they had taught me for the love of the sport they taught.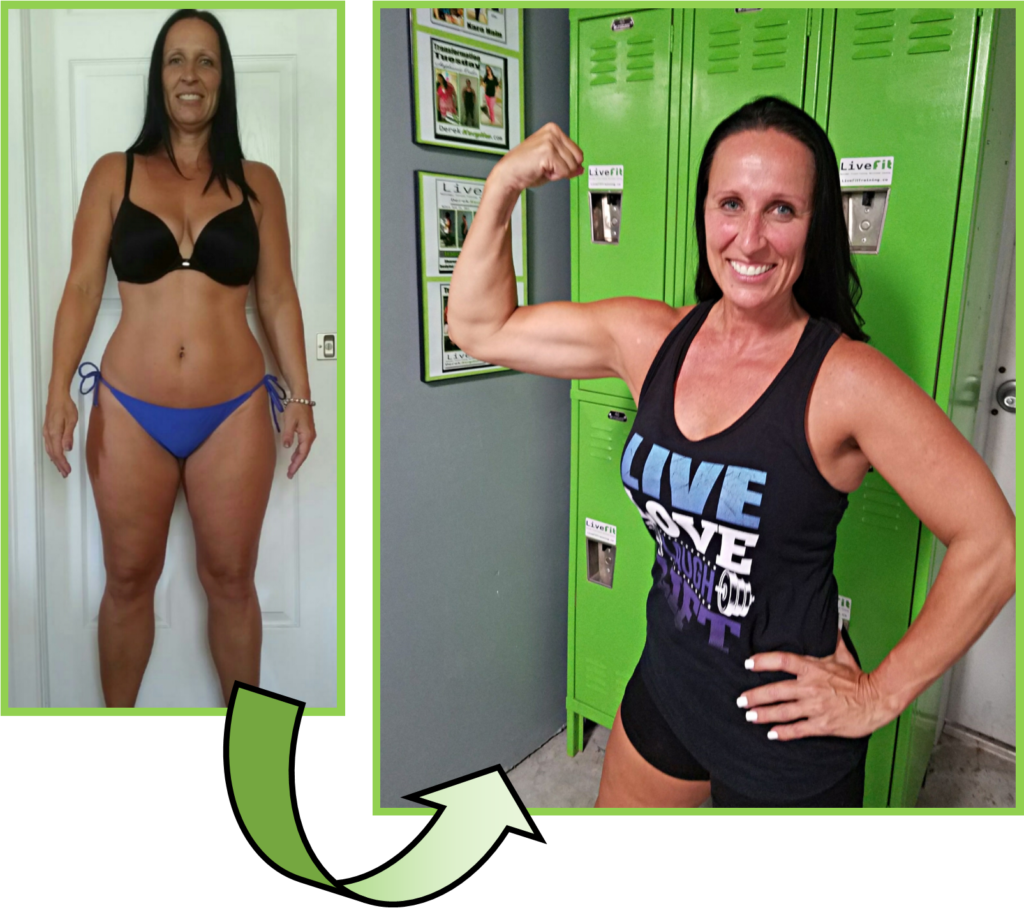 This hasn't been a flawless journey, I fell off for 5 months at the end of 2014 into 2015. I was back to letting the unforgiving schedule of life take back over.
I started again after the holidays and since have increased my personal training to 4x a week and commit to try and do bootcamp 4x as well.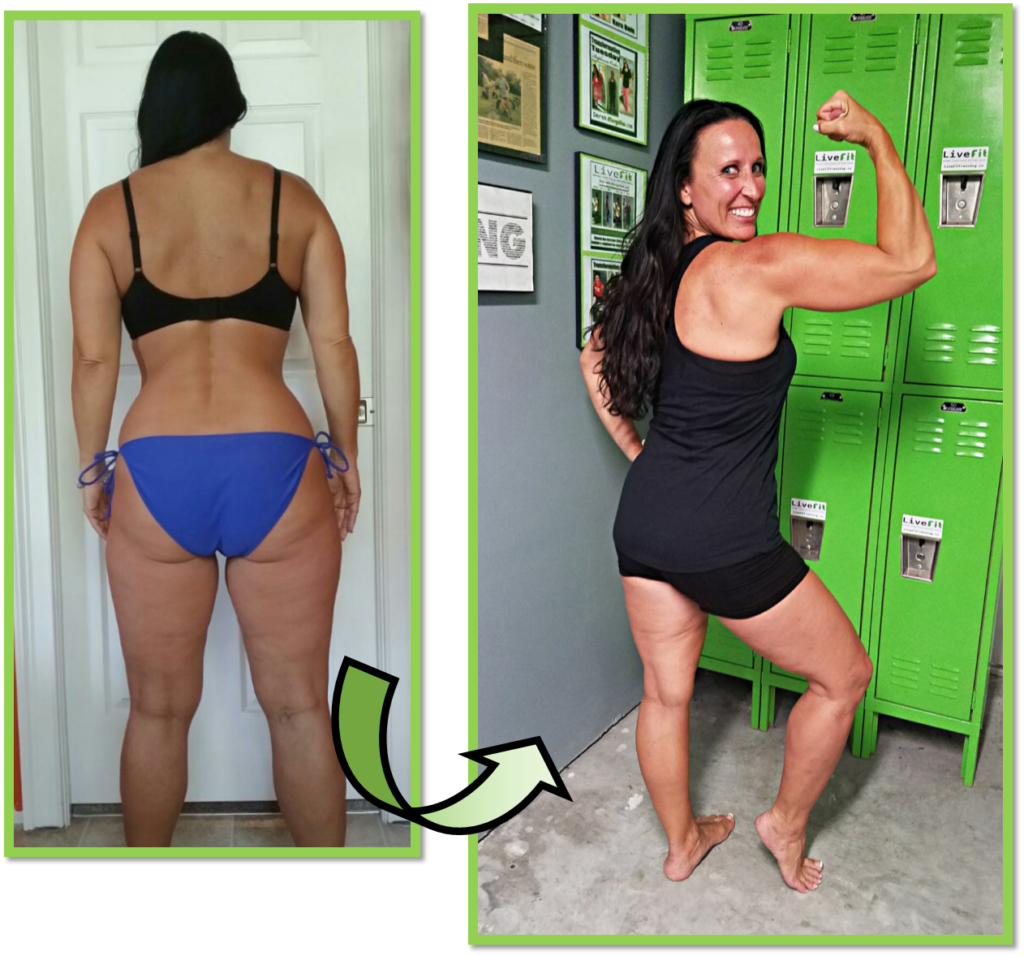 I love LiveFit and I've learned I am here for me not to impress anyone else.
I am not here to lift more weight than anyone else.
I am not here to be better than anyone else.
I am here to work at my best pace and lift the weight that benefits me best.
It's where I am surrounded by other people like me working on their own goals.
It's where I go to support them in their own journey and they support me with my journey.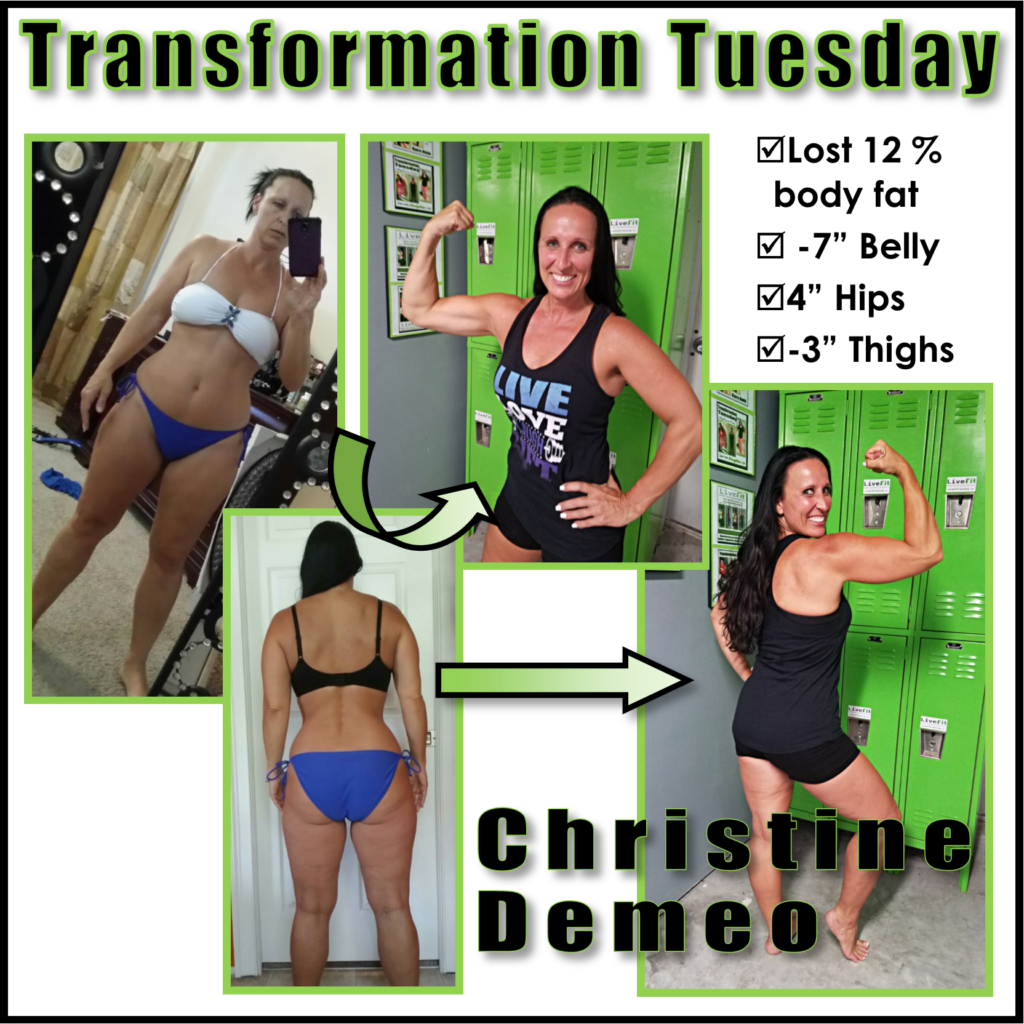 Who is your bootcamp for?
Any woman or man who is either lost or having trouble starting their own personal transformation to living a healthier and more energetic life.
Moms who want to get their bodies toned and set an example as the leader of her family.
If you're a beginner and scared of gyms.
You are not sure what to do, or how to do it…and how many times. (and thinking about this gives you so much anxiety that you want to quit before even starting.)
If you're looking for a supportive community of positive, like minded people on the same journey as you.
People going through the same struggles and daily busy schedules to help keep you accountable, pick you up when you need a kick in the pants or a caring hug after a tough workout.
If I just described you and your current situation, then we are for you!

What's in it for you?
EVERYTHING you need to make a major life changing, head turning transformation. We include all of the tools, support and accountability to keep you motivated and on track.
2 weeks of UNLIMITED bootcamp workouts
an easy to follow 14 day meal plan (over 70+ meal options)
a free nutrition seminar the 3rd Thursday of each month at 7:40pm
at home fat burning workouts for extra results or missed workouts
healthy dessert recipe guide
at home flexibility program to relieve pain, eliminate soreness and feel younger!
These are the SAME EXACT meal plans and workouts that all of the transformation stories you've seen on this site used themselves!
Where does your transformation begin?
7037 Elizabeth Avenue, Bayonet Point 34667  one block northeast of the 19/52 intersection
When can you start looking and feeling better?
Start NOW and attend as many instructed 1/2 hour bootcamp sessions as you'd like for 2 weeks for only $1!
Beginners are encouraged to attend either our beginner sessions initially until you're acclimated and ready for a greater challenge.
Please arrive 15 minutes early your first day.
After your first session you can attend as many workouts as you'd like, anyday, anytime!
Why now and why me?
Because it's time to put YOU first!
Chances are if you are reading this, YOU are the type of person who has all the right ambitions and motives to get into shape, lose weight and feel better but…
YOU put everyone in your life's needs before your own and it's adding up and taking it's toll on you mentally and physically.
Guess what? That's not working for YOU!
If you are a dedicated team player, YOU are exactly the type of positive, motivated and well rounded person we are looking for to make the ultimate physical transformation to end this summer. It's time to focus on you!
No one is ever left behind at our bootcamp. No injury, age, lack of experience or coordination will hold you back from being successful in our program.
All you need is the desire to get better…everyday!
We give you all the tools to be successful:
Fun, challenging and constantly changing workouts daily to keep you from getting bored and stagnant
Daily emails, text and facebook support from the LiveFit staff of 5 trainers, 2 assistant trainers and 2 administrative staff
Accountability to show up, stay consistent and not give up on yourself.
Easy to follow meal plans and nutritional advice to learn what to eat, not just start and stop another typical diet.
The most positive community of hard working women, men, parents, grandparents and people just like you, that are going through exactly the same thing you are going through and there to help you every step of the way.
How do I become the next LiveFit transformation?
To get started, complete the simple registration form below and you'll be redirected to Step#2 of your registration where you get our membership options, your 14 day slimdown meal plan, healthy recipes, dessert options and FAQ…

Check out these amazing bootcamp transformations!