I have been to pretty much all the local gyms, planet fitness, family fitness, premier choice fitness.
After close to 6 months and multiple texts Kerrianne Farrow finally convince meet to try it out last January.
Derek had the Inches and Pinches challenge going on, so I signed up for the 6 weeks and boy, was I nervous about doing it by myself because I normally work out with my husband.
I work with people every day, but I am very shy and nervous with meeting people.
When I got to LiveFit, I saw Ashley and her smile is so welcoming it make all the nervousness go away.
I didn't realize how out of shape I was since I went to the gym regularly. But doing the exercises at boot camp is so different its actually fun, which I honestly did not think it would be.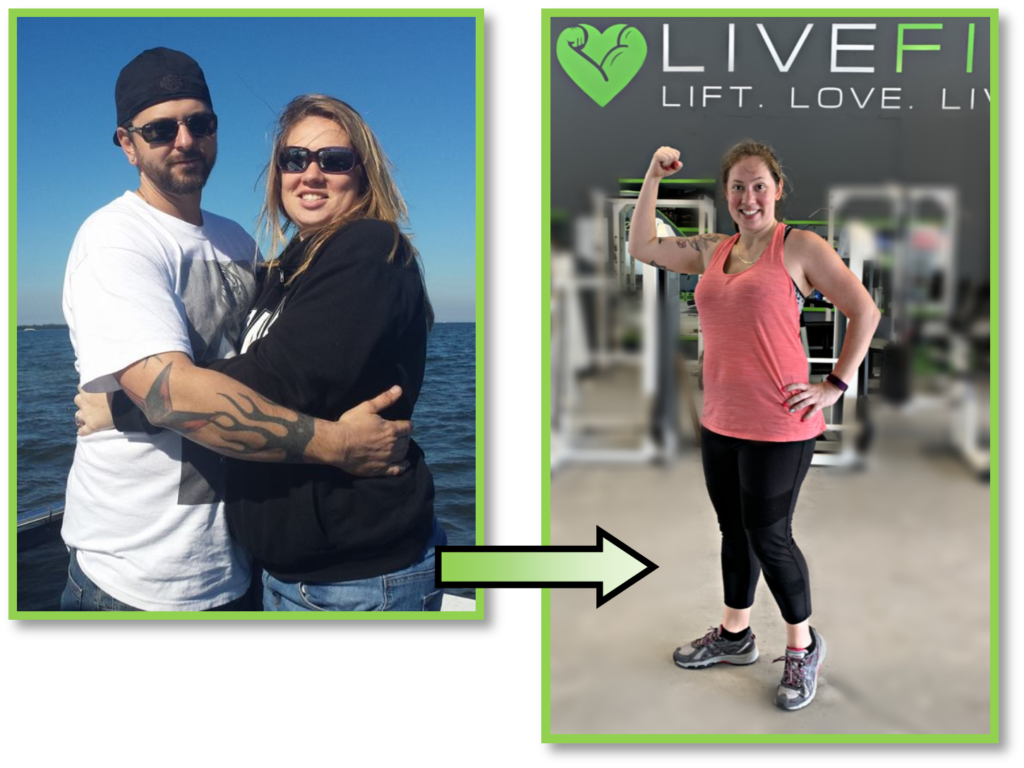 One of my first personal victory was actually being able to run around the building and being able to do push ups the "non girl way" (with out my knees).
What made me decide to join is when I had my daughter in December of 2015 and I only gained 15 pounds when I was pregnant. I was happy and thought I would get back to pre baby body fast.
I was so wrong!
I actually gained like another 20 pounds after that. I should of listen to Kerrianne then and came to LiveFit but I didn't.

I have always been one to take the diet pill to get the short term result (hydroxy cut, phentermine and several others).
After having my daughter and my husband constantly talking to me about how unhealthy we all are, I should have not hesitated.
I wish i would have joined sooner because it's not just working out, its about being overall healthy and a lifestyle change.
I would tell anyone who questions doing it, to do just go for it.
Get out of the comfort zone.