Game of SHREDS (Transformation Challenge)

Are YOU Tired of Feeling This Way???
It's time to take control of your health, prioritize your fitness and hold yourself accountable!
I have set up the PERFECT transformation challenge to help YOU do just that.
Starting October 2nd, LiveFit will be celebrating it's 6th year anniversary with the BIGGEST 6 week transformation challenge we've ever had!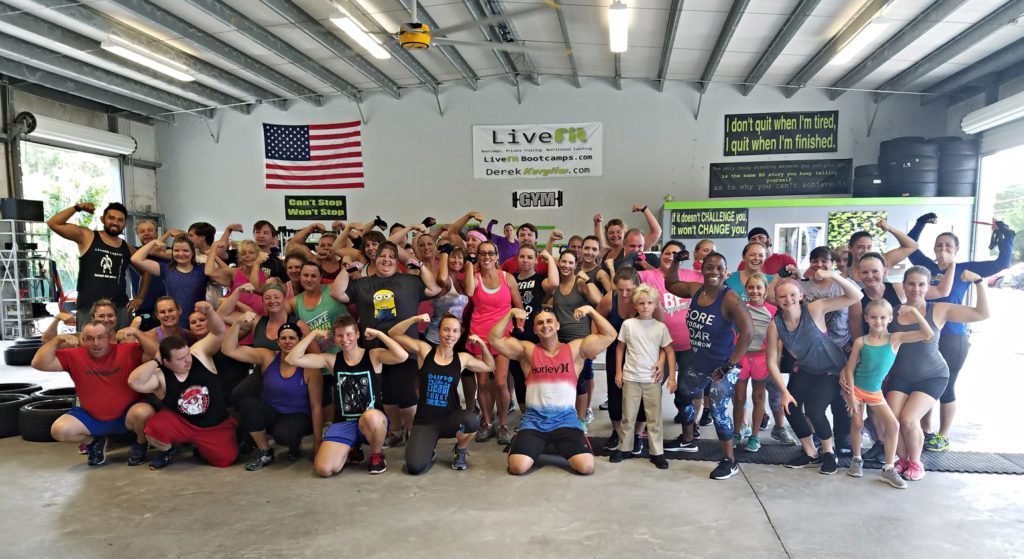 What you need to know…
Begins- Monday October 2nd
Initial Measurements- Monday 10/2 and Tuesday 10/3 from 6-7am, 8-9am, 5:15-7pm
What you get…
==> An easy to follow 6 week daily exercise plan
==> A customizable 6 week meal plan with sample meal and snack ideas
==> Daily ab and booty workout calendar (workouts for home or bootcamp)
==> Pre and Post measurements and body fat % testing
==> Private nutrition seminar to learn advanced strategies and open Q & A
==> attend UNLIMITED bootcamp workouts!
Why Now? This time will be different for you because…
I have NEVER been able to offer you the support and accountability before that I'm able to now.
Face it, if you could do it alone you would. We all would.
But the truth is that getting into shape is hard on your own. The distractions. Lack of motivation. Temptations everywhere.
To my knowledge, no champion has ever done it alone. You need a coach, you need coaching and you need a team to support you and hold you accountable.
Myself and my 8 trainers will be your coaches. 200+ motivated women, moms and busy professionals will be your teammates.
Our private Facebook Support page will be your daily diary, sounding board and where you can go to ask questions, get advice or share your story.
For this challenge we are going to assign each participant an accountability partner. You can either choose your own partner, or we will match you up with someone with similar experience, ability and schedule as you.
If you and your teammate complete…
==> Pre & Post Measurements (done by a LiveFit staff member)
==> a MINIMUM of 20 workouts in 6 weeks (avg 3.33/week)
==> taking each others Pre & Post Pictures (kept private of course) 
==> 2 Partner Workouts (dates TBA)
You BOTH will earn a chance to win 1 YEAR of FREE BOOTCAMP!!!
It doesn't matter how much you lose or how fast and strong you are. The only thing that matters is your CONSISTENCY and ACCOUNTABILITY.
That's the secret to fitness and that's the secret to winning this challenge.
Just Show Up and Do the Work!
Time & Money, we've eliminated the excuses…
With 54 bootcamp workouts weekly to choose from, starting as early as 6am and ending at 8pm, we have a workout time for just about every schedule possible.
With UNLIMITED bootcamp access, you can match your workout schedule to match your work and lifestyle.
Each workout is only 30 minutes so you'll be in and out in no time to get back to the real world.
Plus, we've cut our normal registration by over 55% off so you'll get the entire 6 week program for only $149! 
That includes EVERYTHING YOU NEED to be successful over the next 6 weeks to be leaner, healthier and have more energy going into 2018.
Finish your year in better shape than it started. Stop making excuses. Quit putting it off. YOUR time is now!
To reserve your spot, fill out the form below then complete Step #2 on the following page and you'll be added to the challenge roster. 
* Previous LiveFit clients save additional $50 and register for only $99!
**Current LiveFit clients receive FREE entry into the Game of Shreds challenge. Complete the form below and your spot is locked in.