Transformation Tuesday guest blog by Mindi Marker…
A shattered kneecap is what started me on my road to Personal Fitness.
After my repair, my doctor said I would probably never regain full mobility in my knee. That hit me like a ton of bricks as I was no spring chicken and had visions of having to use a walker or worse.
So I decided that wasn't going to happen and started doing an online workout at home and going to the gym.
Both of those worked for a little while but it was hard to stay motivated by myself.
So my friend Sheree Landreth said, "you need to come to my bootcamp! Derek and his wife and all of the trainers and LiveFitters are wonderful, you'll love it."
I went in my first time thinking I wouldn't be able to keep up but quickly learned I only needed to keep up with myself.
It wasn't a competition. No one was judging me. In fact, everyone was amazingly encouraging.
I was there to do the best that I could do. And that just keeps getting better and better with time, and persistence, and with the motivation and guidance of Yoda and Company.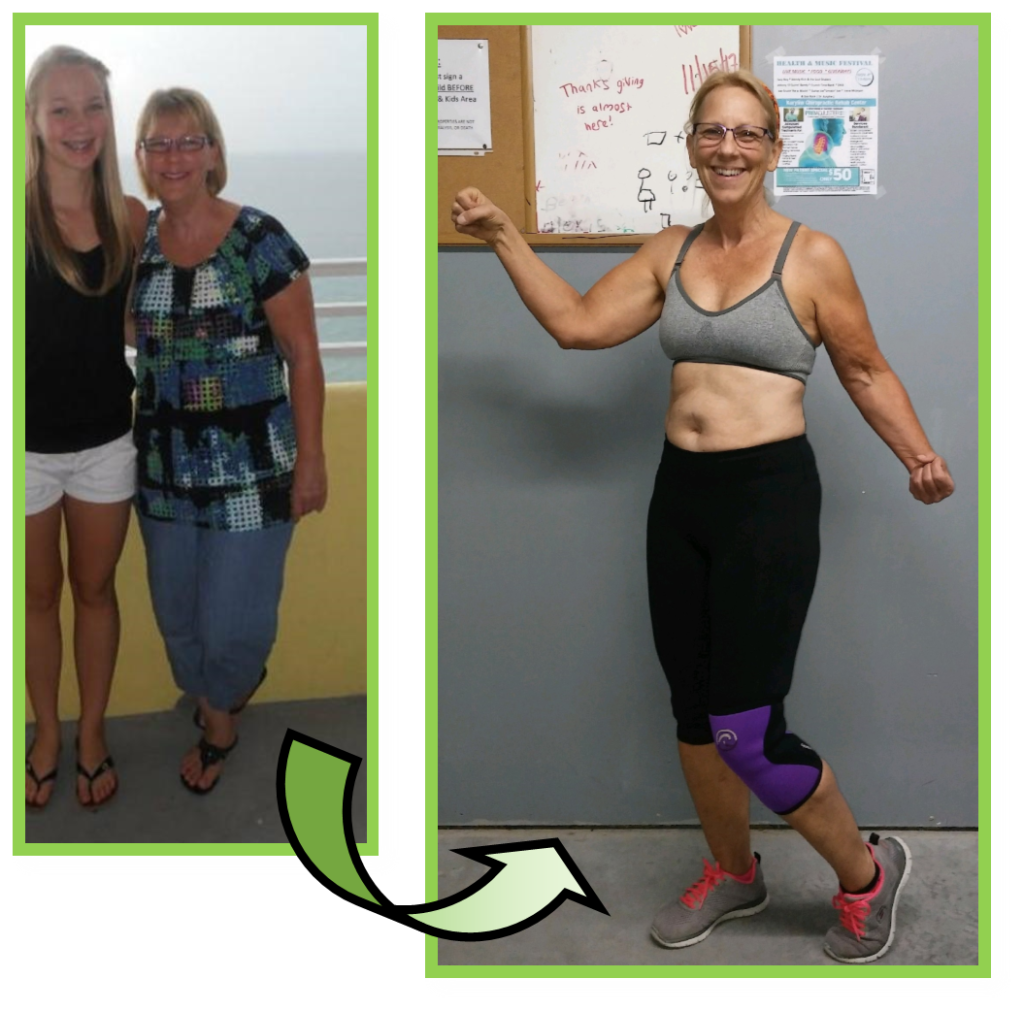 No longer do the words boot camp conjure up images of Sergeant Carter saying "I can't hearrrrrrrr you!" (What??? You've never watched Gomer Pyle??)
I work 12-hour night shifts and have a one-hour commute each way. Needless to say this old lady is tired a lot.

But I always know I'm only one workout away from a being energized and in a good mood!

LiveFit has become a way of life, and I plan my life around it.
My biggest victory since starting boot camp has been completing the Tough Mudder last October with Sheree, a month after we both turned 60!
We only did the half (6 miles and 12 obstacles) but we're raring to go this October for the full Tough Mudder!!!
Never ever, ever could I have done that without LiveFit under my belt.
I was frumpy at 50, and thanks to LiveFit, now I'm sassy at 60! Come see me when I'm 70!!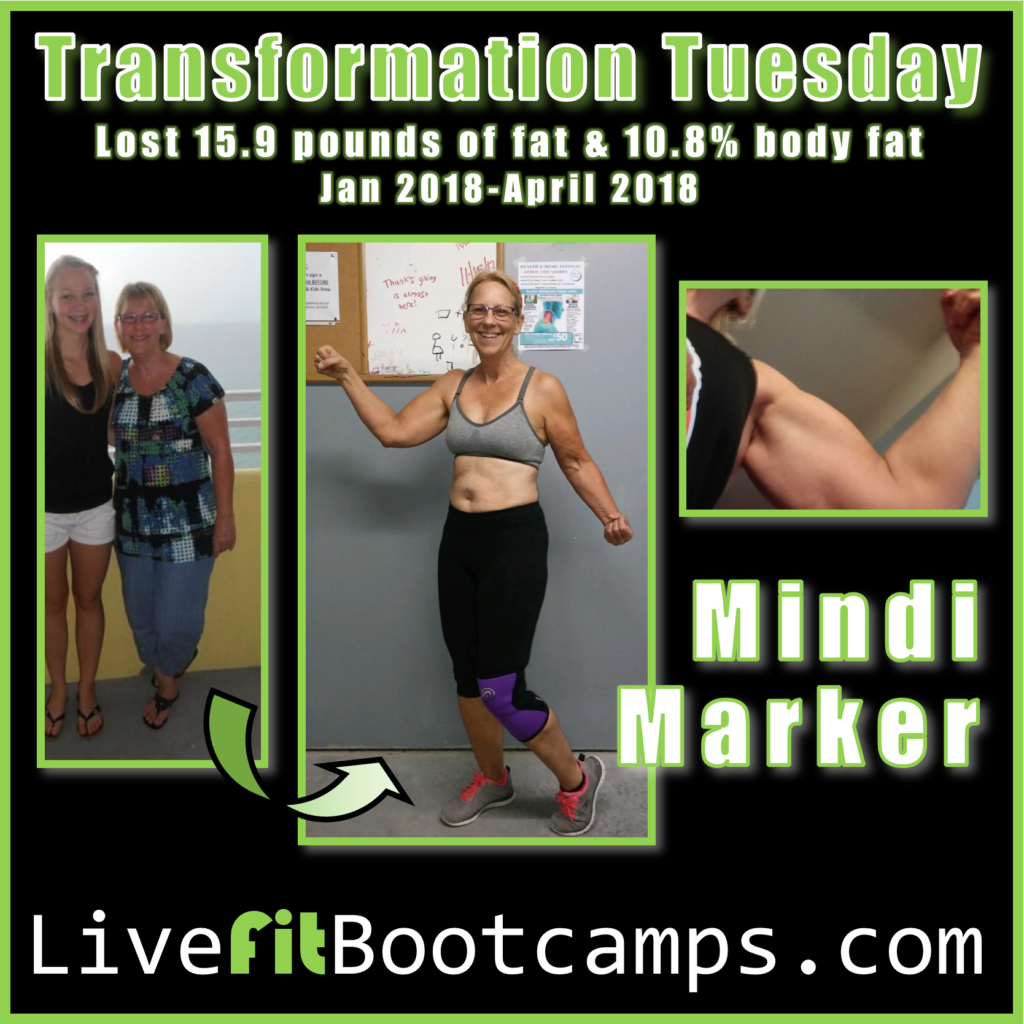 Why now and why me?
Because it's time to put YOU first!
Chances are if you are reading this, YOU are the type of person who has all the right ambitions and motives to get into shape, lose weight and feel better but…
YOU put everyone in your life's needs before your own and it's adding up and taking it's toll on you mentally and physically.
Guess what? That's not working for YOU!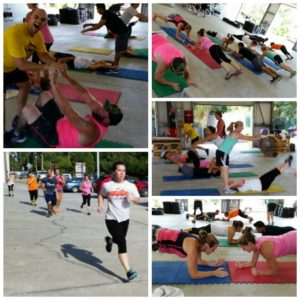 If you are a dedicated team player, YOU are exactly the type of positive, motivated and well rounded person we are looking for to make the ultimate physical transformation to end this summer. It's time to focus on you!
No one is ever left behind at our bootcamp. No injury, age, lack of experience or coordination will hold you back from being successful in our program.
All you need is the desire to get better…everyday!
We give you all the tools to be successful:
Fun, challenging and constantly changing workouts daily to keep you from getting bored and stagnant
Daily emails, text and facebook support from the LiveFit team of 5 trainers.
Accountability to show up, stay consistent and not give up on yourself.

Easy to follow meal plans and nutritional advice to learn what to eat, not just start and stop another typical diet.
The most positive community of hard working women, men, parents, grandparents and people just like you, that are going through exactly the same thing you are going through and there to help you every step of the way.
How do I become the next LiveFit transformation?
To get started, complete the simple registration form below and you'll be redirected to Step#2 of your registration where you get our membership options, your 14 day slimdown meal plan, healthy recipes, dessert options and FAQ…