Guest blog by Transformation Tuesday success story: John Lambert
I decided to begin changing my eating habits/lifestyle and looking for a gym to join after seeing myself in group photo of coworkers. I checked the scale that day, and saw a number I was not comfortable with.
I had gym memberships in the past, and knew I needed something different other than being left to myself in a room full of machines and free weights if I was going to really make long term changes to my physical health.
I stumbled across LiveFit one day while riding my bike…watched for about 15 minutes, and thought that the group sessions would be something that would be a good fit for me.
I went home and checked out the LiveFit website, and noticed a 2 week trial for $1. I returned that week, and have now been a member for 1 year.
Initially I struggled getting through a workout, but noticed everyone worked at their own level, and there was no judgement from trainers or the people working out.
That positive atmosphere…which the trainers and clients help maintain everyday… is the main reason I continue to come 5-6 days a week!
I now consider many clients, and all of the staff at LiveFit my friends!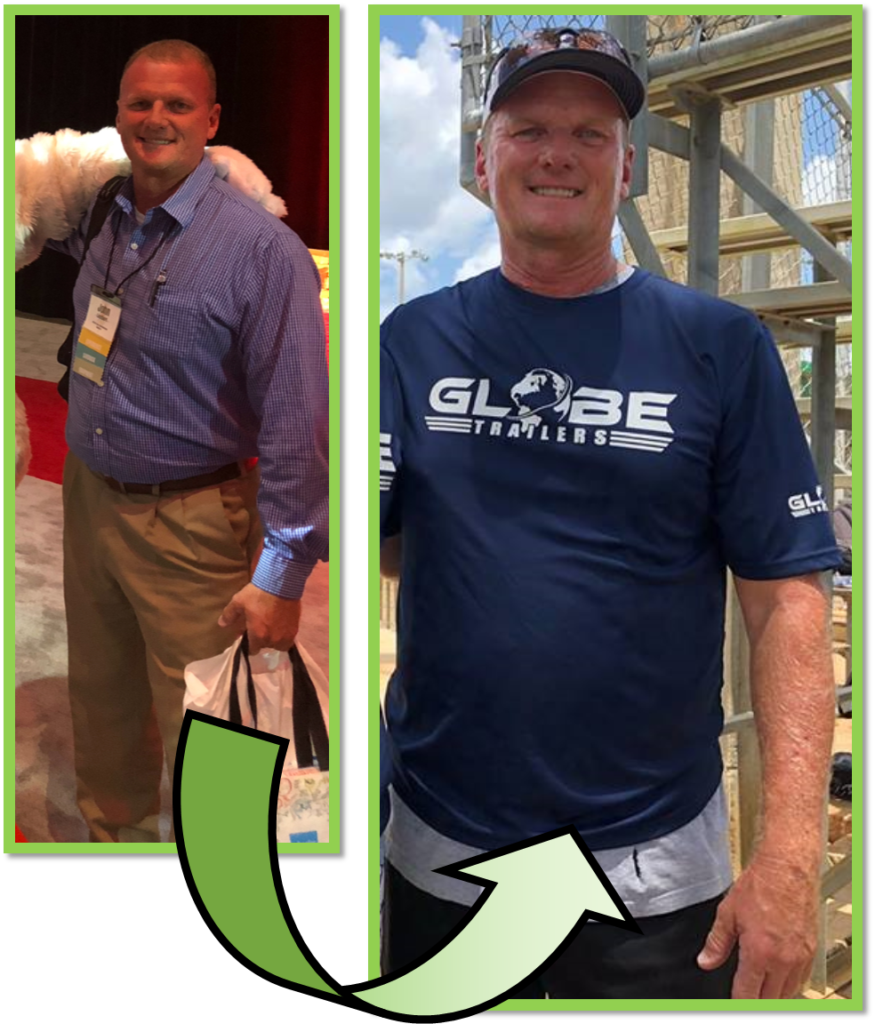 My 1st personal victory at LiveFit was to not only finish a workout, but push myself the entire session. I think the biggest change I have seen personally is my core and leg strength.
Going forward I'm trying to build up my upper body strength, and probably more importantly stick with a healthy meal plan that will get me to my goal of 200lbs!
I turn 54 this year, and feel like I'm in the best shape I have been in years!
I stay very active playing softball, tennis, golf, and bike riding.
I have no intention of giving those things up, and the meal plan information and motivation I receive from clients and trainers at LiveFit will make it possible for me to continue living the lifestyle I want.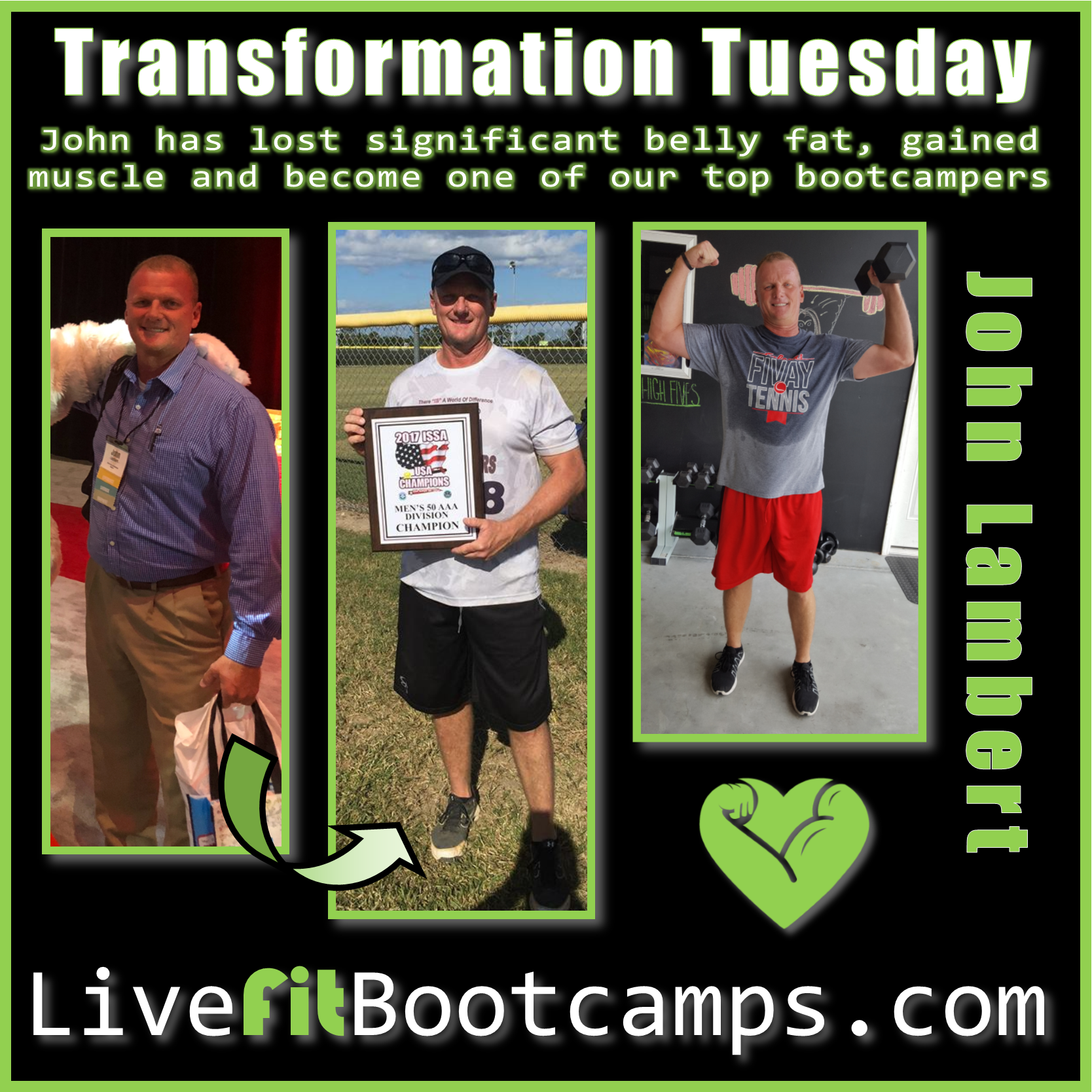 How do I become the next LiveFit transformation?
To get started, complete the simple registration form below and you'll be redirected to your 5 FREE Workout certificate (to print or screenshot), PLUS your 14 day slimdown meal plan, healthy recipes, dessert options and FAQ…
Register now…it takes less than 30 seconds!
*ONLINE REGISTRATION ONLY. No debit or credit card required. No recurring charges.
No catch. No gimmicks. If you like your experience, we would love if you would consider us as your coaches to help make a life changing transformation together 🙂