Transformation Tuesday by Mike Ambrosio
Thank you Derek for soliciting for my "story"…
My wife, with concern for my health and longevity, had been trying to get me to join her at a LiveFit bootcamp session for years.
I have never been the most physically active individual but did start to notice a decline in my health over the past few years as well as an accelerated increase in weight gain.
I finally agreed to try out boot camp with my wife thinking I could use it as an opportunity to say "I tried" and then go back to the same self-regulated dieting and workout that had failed me many times in the past.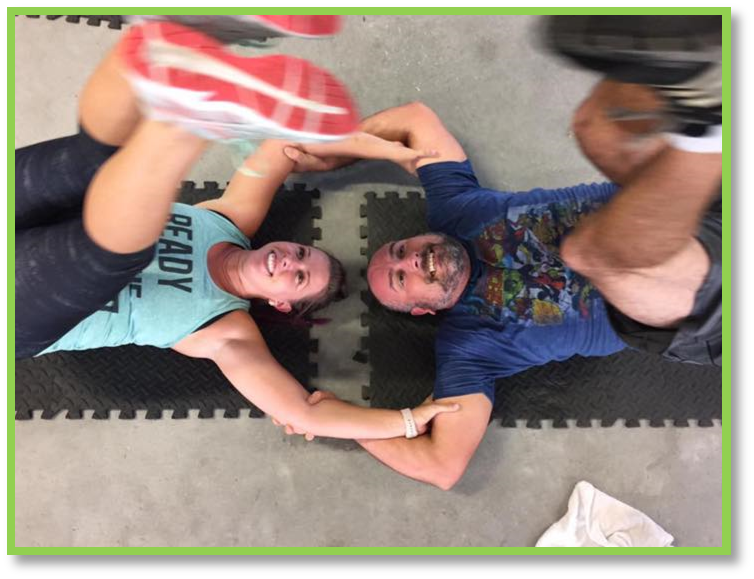 The first workout was intense. I did my best but felt utterly out of shape and completely unprepared.
I remember some of the others in that session kicking ass and I wondered how long it would take for me to rock out a session like that.
They inspired me. I took it as a challenge – to survive a workout without passing out or puking!
With guidance from the LiveFit trainers, I stuck with it.
In the beginning, I never thought I would be able to participate in two sessions on the same day but I have since accomplished that multiple times.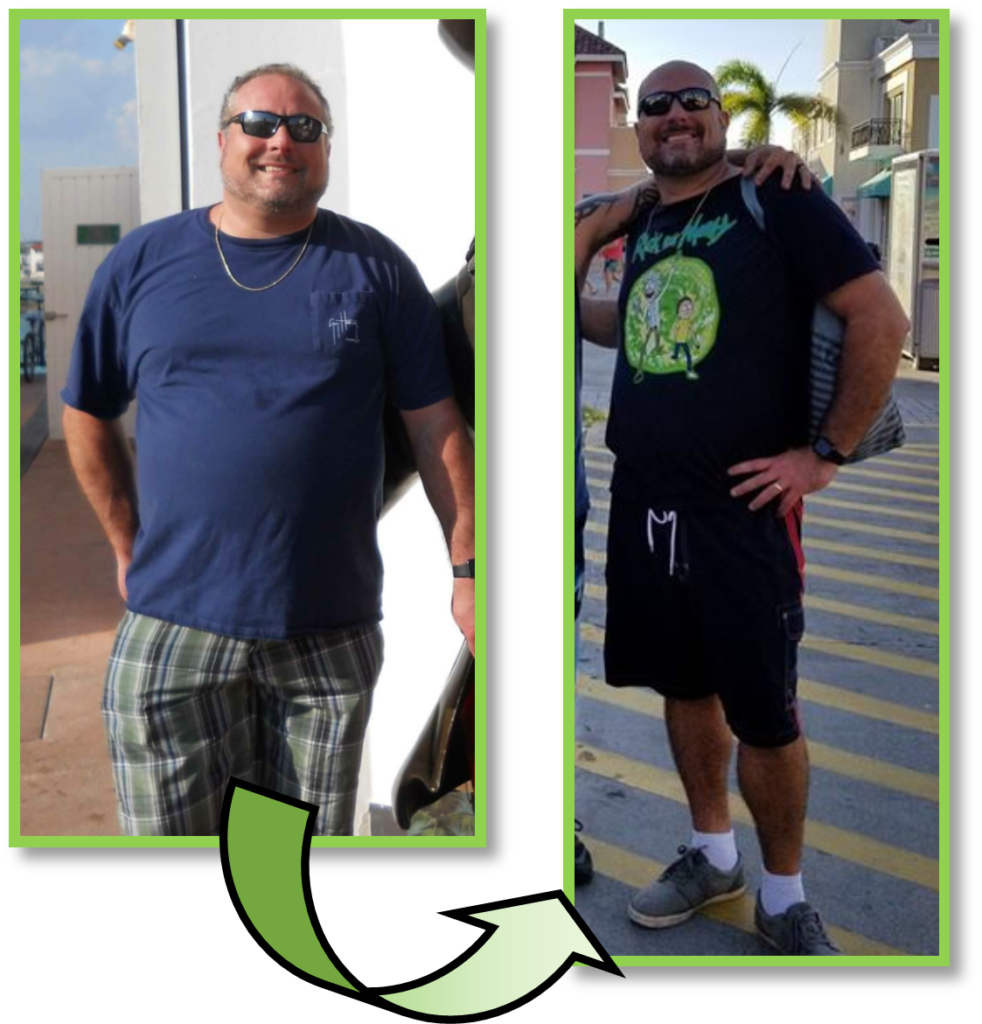 The longer I stuck with it, the better I felt, the more energy I had, and I gained more confidence in myself in all aspects of my life. And the weight began to disappear.
I ended up losing 30 lbs. in about six months.
Now my challenge is to push a little harder and a little better each time to become the best possible me.
I used to dread the thought of running but now I have completed four 5K races and actually enjoy running competitively.
I felt amazing after completing my first race. I never would have thought I could complete a whole obstacle course 5k even a year ago!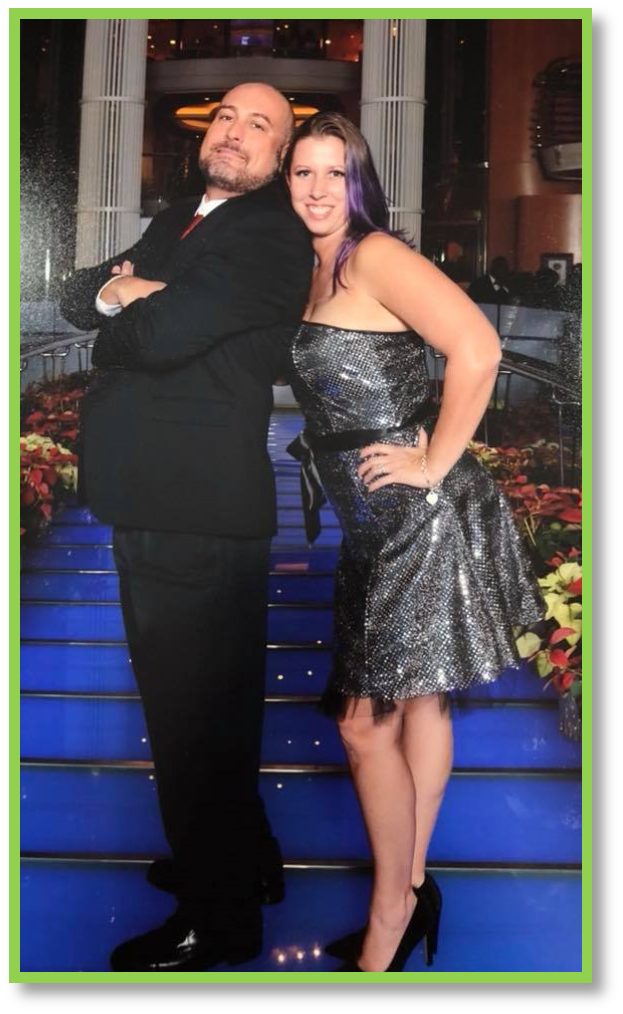 The best part about all of it is that I have met the most amazingly people who truly are an inspiration, and I get to share this journey with my love and the best workout partner in the universe – my wife Kelly.
This is not the end of my story, just what has been written so far.
If there is one thing I have learned it is that if you make a decision to improve the things in your life which you can control and stop sweating what is out of control, your world will get better!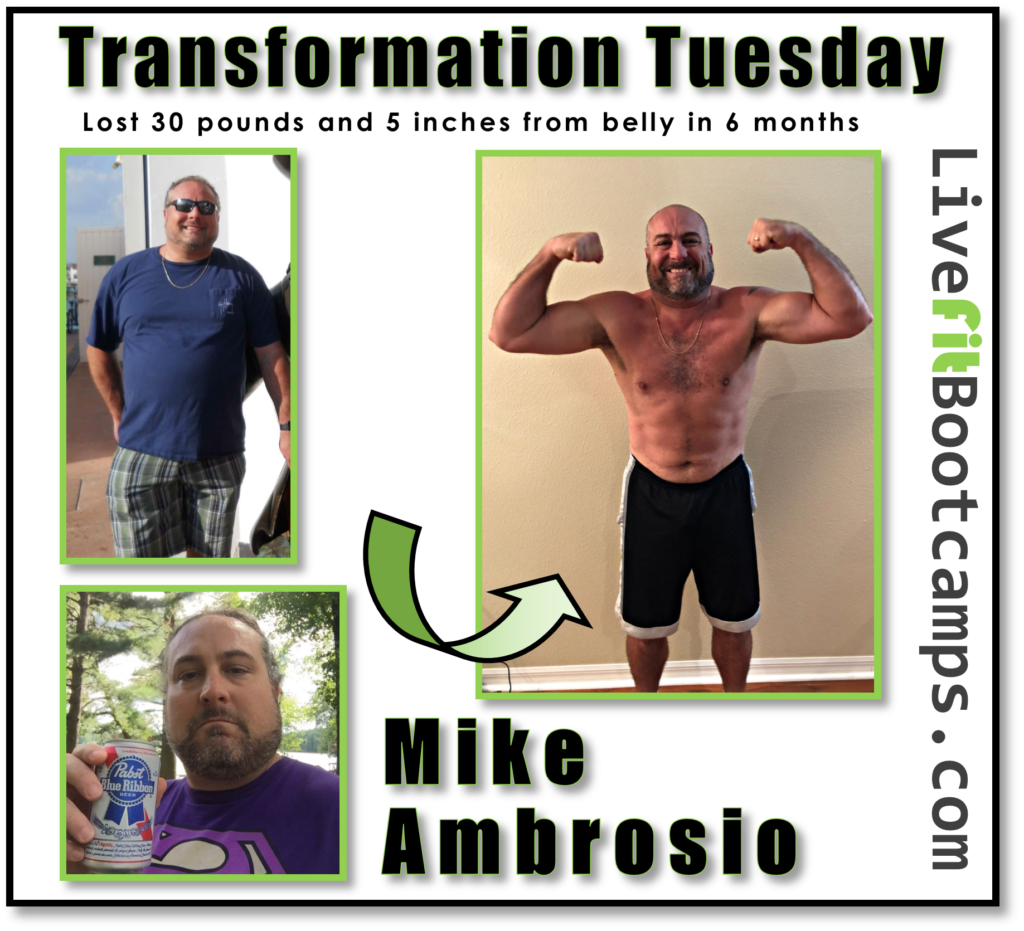 Who is your bootcamp for?
Any woman or man who is either lost or having trouble starting their own personal transformation to living a healthier and more energetic life.
Moms who want to get their bodies toned and set an example as the leader of her family.
If you're a beginner and scared of gyms.
You are not sure what to do, or how to do it…and how many times. (and thinking about this gives you so much anxiety that you want to quit before even starting.)
If you're looking for a supportive community of positive, like minded people on the same journey as you.
People going through the same struggles and daily busy schedules to help keep you accountable, pick you up when you need a kick in the pants or a caring hug after a tough workout.
If I just described you and your current situation, then we are for you!

What's in it for you?
EVERYTHING you need to make a major life changing, head turning transformation. We include all of the tools, support and accountability to keep you motivated and on track.
2 weeks of UNLIMITED bootcamp workouts
an easy to follow 14 day meal plan (over 70+ meal options)
a free nutrition seminar the 3rd Thursday of each month at 7:40pm
at home fat burning workouts for extra results or missed workouts
healthy dessert recipe guide
at home flexibility program to relieve pain, eliminate soreness and feel younger!
These are the SAME EXACT meal plans and workouts that all of the transformation stories you've seen on this site used themselves!
Where does your transformation begin?
7037 Elizabeth Avenue, Bayonet Point 34667  one block northeast of the 19/52 intersection
When can you start looking and feeling better?
Start NOW and attend as many instructed 1/2 hour bootcamp sessions as you'd like for 2 weeks for only $1!
Beginners are encouraged to attend either our beginner sessions initially until you're acclimated and ready for a greater challenge.
Please arrive 15 minutes early your first day.
After your first session you can attend as many workouts as you'd like, anyday, anytime!
Why now and why me?
Because it's time to put YOU first!
Chances are if you are reading this, YOU are the type of person who has all the right ambitions and motives to get into shape, lose weight and feel better but…
YOU put everyone in your life's needs before your own and it's adding up and taking it's toll on you mentally and physically.
Guess what? That's not working for YOU!
If you are a dedicated team player, YOU are exactly the type of positive, motivated and well rounded person we are looking for to make the ultimate physical transformation to end this summer. It's time to focus on you!
No one is ever left behind at our bootcamp. No injury, age, lack of experience or coordination will hold you back from being successful in our program.
All you need is the desire to get better…everyday!
We give you all the tools to be successful:
Fun, challenging and constantly changing workouts daily to keep you from getting bored and stagnant
Daily emails, text and facebook support from the LiveFit staff of 5 trainers, 2 assistant trainers and 2 administrative staff
Accountability to show up, stay consistent and not give up on yourself.
Easy to follow meal plans and nutritional advice to learn what to eat, not just start and stop another typical diet.
The most positive community of hard working women, men, parents, grandparents and people just like you, that are going through exactly the same thing you are going through and there to help you every step of the way.
How do I become the next LiveFit transformation?
To get started, complete the simple registration form below and you'll be redirected to Step#2 of your registration where you get our membership options, your 14 day slimdown meal plan, healthy recipes, dessert options and FAQ…

Check out these amazing bootcamp transformations!