Before I started LiveFit I was living a very crazy hectic life in which nutrition and exercise were very far from my mind. I owned 2 separate bars for 10 years and was very much in the bar scene and the lifestyle that goes with it.
October of 2016 I made a huge life decision to walk away from that party scene. This was the first year I started focusing on my mental health and working, rewiring all my perceptions and attitudes.
My best friend Shelly started LiveFit bootcamp and I thought good for her, not even putting it on my radar. Then a few months later Gisela told me about LiveFit with great detail and enthusiasm that piqued my interest but I was still not ready.
A few weeks later Gisela got another friend Tara to try LiveFit. Tara text me after her 1st session and asked me to meet her there the next day.
I finally decided to give it a try. I was hooked and joined immediately.
Of course at first it was really hard. I was out of my comfort zone and scared of being the new girl. I was also scared of not knowing or being familiar with the lingo and equipment.
From the start the trainers made me feel welcome and comfortable and so did the clients. My form was terrible, I didn't know what I didn't know! In a very informative kind way you guys really worked with me to improve this.
At first, I would go to bootcamp but I didn't change my diet. I was still eating a ton of sweets, fried food etc. I would show up just before bootcamp and leave right after. I wasn't really being part of it.
However that changed last summer when we had the 28 day challenge and I really got involved for the 1st time. I finally did my measurements and listen to the information on nutrition. I learned how certain food fuels the body and builds the muscle. This was a game changer for me.
I love being around like minded people. We all show up to improve ourselves and to be just a little better version of ourselves. It's not a competition but encouraging inspiration to be around.
I try to get a workout in daily, but if I can't I don't beat myself up about it.
If I'm going to train hard I don't wanna waste that hard work by making poor nutritional decisions later that day. I have found so many new and fun recipes to make that are delicious, and better yet, they fuel for my body.

Jessica J.
I feel accomplished by being comfortable in my own skin, setting a good example for my family and friends to follow.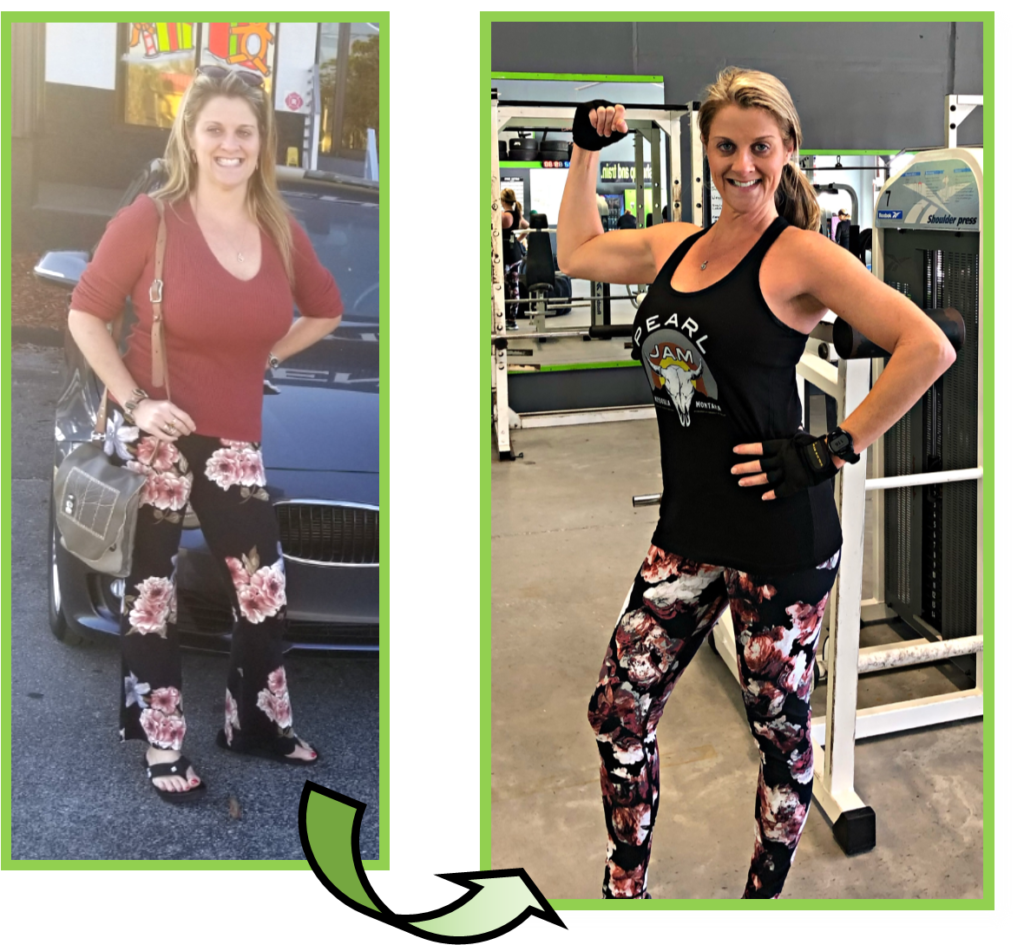 My goal now is to be one of the people that inspire someone new that they can see me pushing my limits and say "Hey if she can do it I can do it too" just like the women that pushed me to keep going.
I tell people all the time when they ask about my bootcamp that there's people of all different ages shapes and sizes with various capabilities and nobody is judging, we are all worthy of being the best version of ourselves.
My future goals would be continuing this lifestyle because for me it's not some fad quick fix but an entire lifestyle.
LiveFit gives me mental toughness, mental clarity and focus. It is the perfect fit for my quest of improving my mind, body and soul.
Now that my husband joined he and I have this healthy bond and excitement for the next bootcamp or the sense of accomplishment from the last one.
My only regret is that I didn't get more involved early on. You guys create the perfect environment and genuine vibe to push me to my limits.
I love being able to do simple daily things with the strength and energy that I was lacking before. You guys rock!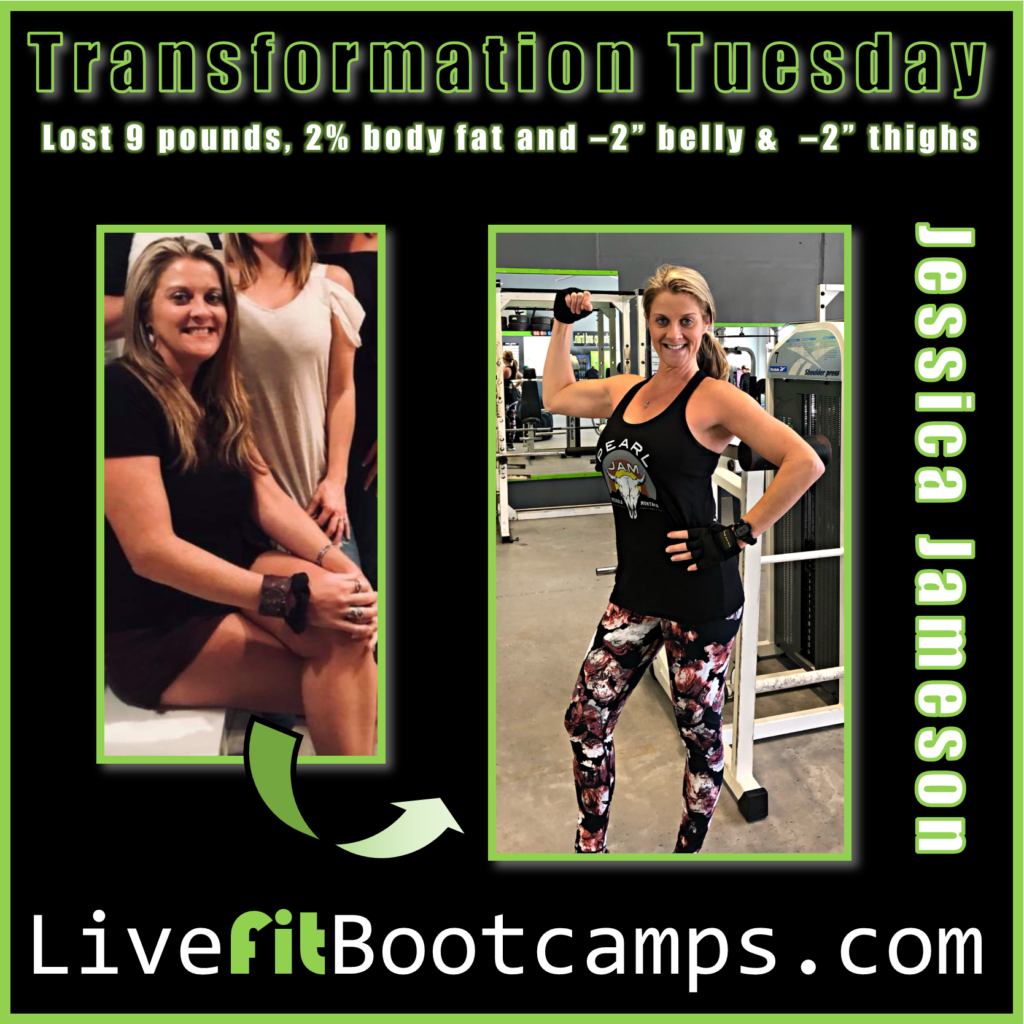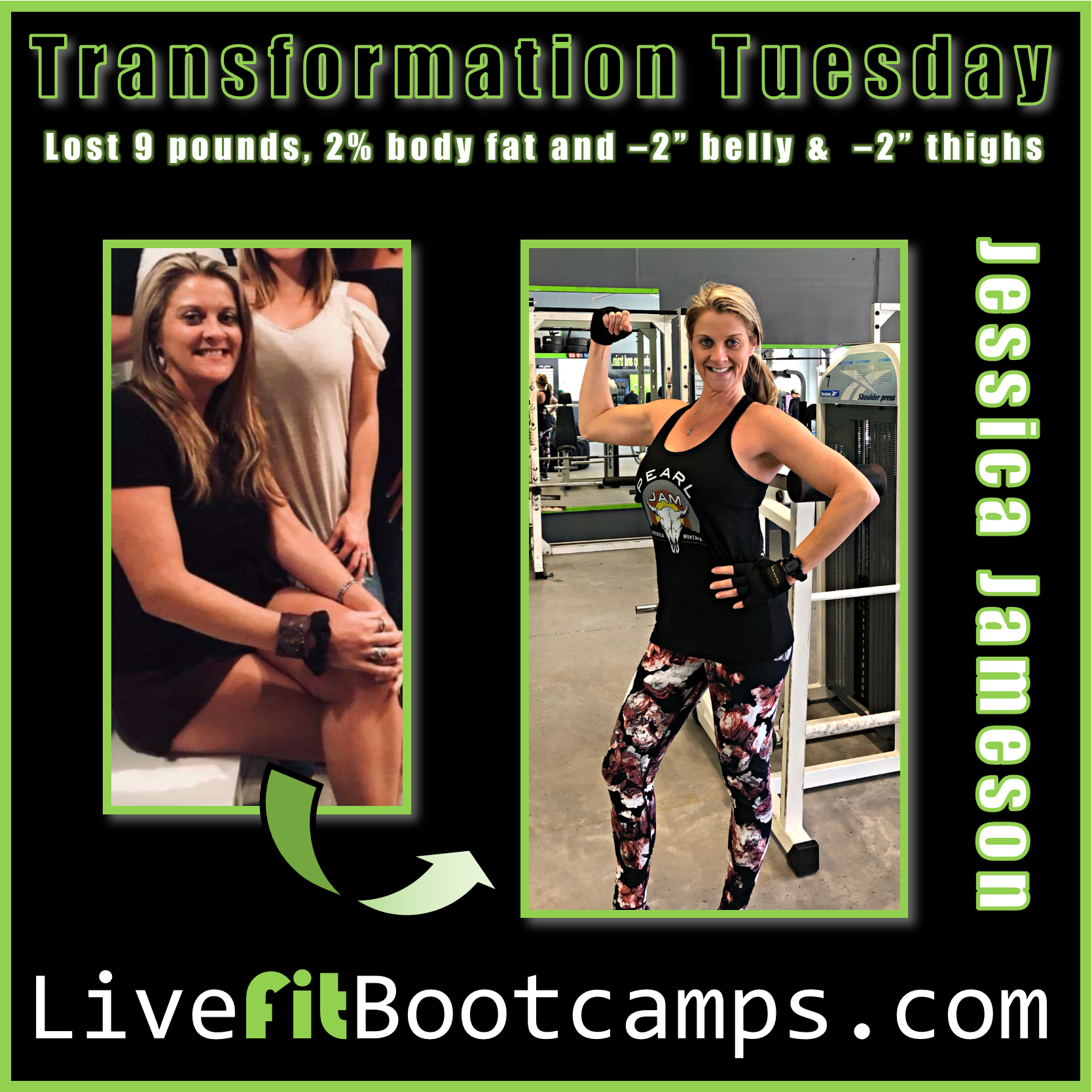 How do I become the next LiveFit transformation?
To get started, complete the simple registration form below and you'll be redirected to your 5 FREE Workout certificate (to print or screenshot), PLUS your 14 day slimdown meal plan, healthy recipes, dessert options and FAQ…
Register now…it takes less than 30 seconds!
*ONLINE REGISTRATION ONLY. No debit or credit card required. No recurring charges.
No catch. No gimmicks. If you like your experience, we would love if you would consider us as your coaches to help make a life changing transformation together 🙂