Cardio queen turned bikini lean (a mom's transformation story)
Transformation Tuesday blog by: Michelle Medrano
First off I just want to say that this is terrifying to me to show the world how I have let myself go but I know that this will only push me to get better!
I've always loved to go to the gym and do group classes! Years on end of it began to be too routine.
Last year my daughter was in Vpk and I had 3 hours to kill everyday.
Since I did not live near the school I would spend 2 plus hours a day at the gym! I was not seeing the results that I wanted to.
I feel I was doing to much cardio and not enough lifting. I felt I was in a rut.
On Halloween 2016 I over heard someone say that LiveFit was offering a new client special. I've always heard and seen amazing results on Facebook with these boot camps.
I always thought that I wouldn't be able to do or keep up with something like that.
That night I decided that I was going to give it a try! I was tired of they way I looked and felt, so I talked a friend into going with me.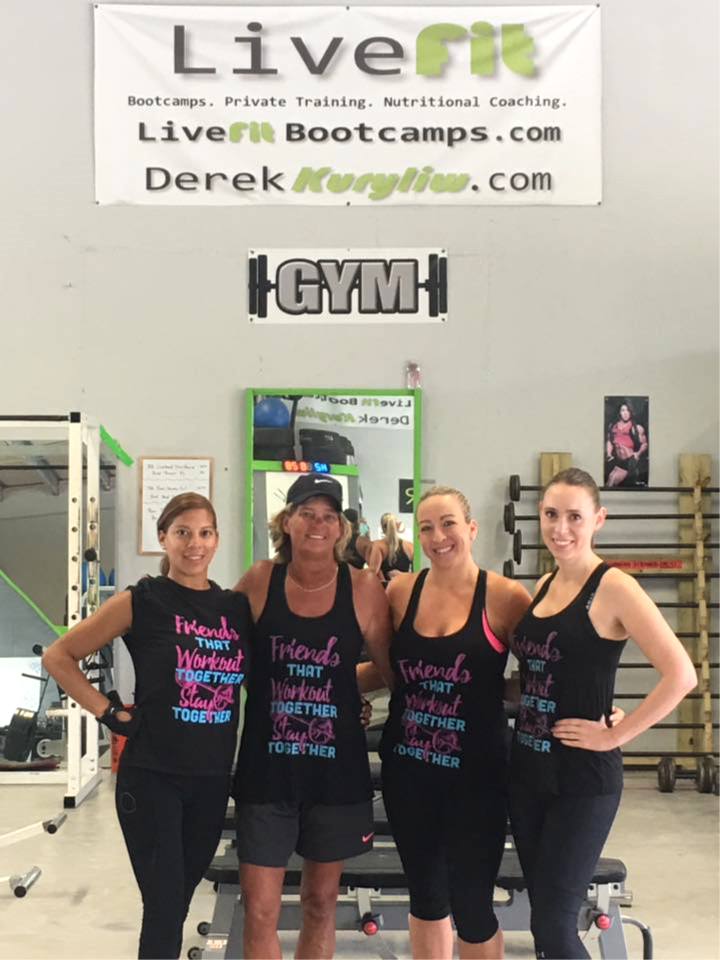 I'm not going to lie the first day was hard but I felt great afterwards! Everyone was very welcoming and helpful.
I could tell that first day that this was not just a bootcamp but a family!
Then is when I knew my fitness goals were going to be achieved! With lots of hard work of course! I knew I wasn't alone and I had a family to lean on.
My first goal was to get through the 30 days!
I was beginning to feel more energized. I began my first LiveFit challenge and followed the meal plan and bootcamp sessions to a T. By the end of the challenge I had lost 10 pounds and went down 2 sizes.
My next goal for my self was to start PT. I completed my 10 weeks that I signed up for and I am so happy at my success!
I can tell a difference in my arms, legs and belly! I am not stopping here!
My next goal is to lose 15 more pounds and drop body fat % as well as to continue to tone my body!
It's been a few years since I would ever wear a swim suit with out wearing a tank top over it! This past weekend I was able to feel comfortable enough to wear a Bikini with out a tank top! That was huge for me!
I encourage anyone that is scared or unsure of bootcamp to give it a try! I promise you won't be disappointed an  it will change your life 😊