Transformation Tuesday success story written by Blanca Nevarez…
So what got me started was hearing how awesome LiveFit Bootcamp was from a good friend and former client of LiveFit named Nick Galida .
The defining moment was seeing that at all the videos and pictures of people's progress from LiveFit were from so many different ages. That made me feel good that if so many people could do this, so could I, even with the struggles with my health.
Of course a huge fear of mine was not being able to actually do the exercises.
A lot of my initial struggles came with not having any real strength in my body after my double open heart surgery. I mean there was points after my surgery where I felt like I could barely even walk, let alone do an entire bootcamp workout daily.
I even had to get a handicap sign for my truck because I could barely make the walks from the parking lot.
But this bootcamp is something I just knew I had to do for myself!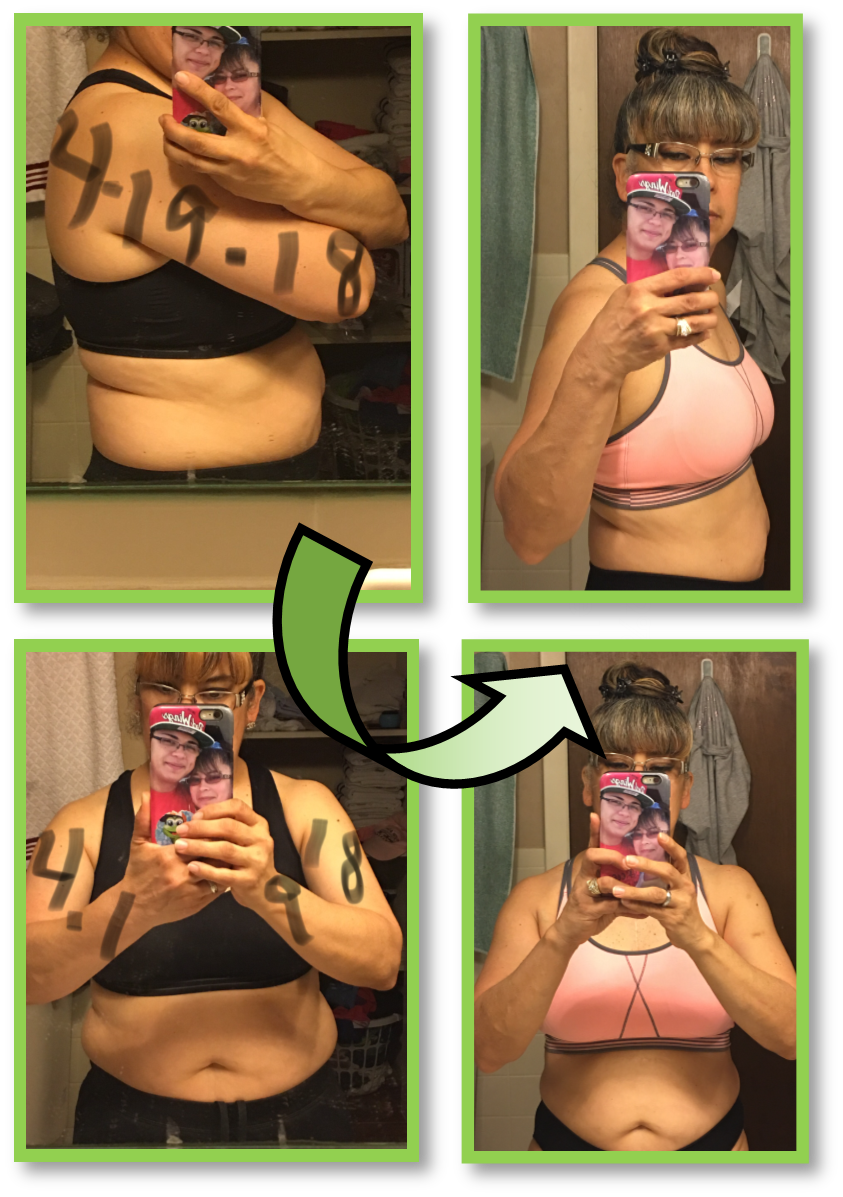 Some goals coming into this was to be able to do everything that I saw people doing in the beginning…but I could barely do. Things like running around the building, lifting the big tractor tires and even just to be able to do squats.
I'm so happy for being able to learn how to do things and now do them myself like running around the building, flipping the tires and doing actual squats.
One personal victory of mine that I will never forget is a workout we had to do called the Murphy challenge for Memorial Day. I thought I couldn't finish this challenge…but I did!
I even cried when I did because it was such a great feeling being able to finish something that you already convinced yourself you might not be able to.
I'm very grateful for LiveFit because it really has pushed me to my limits that I needed to be pushed too.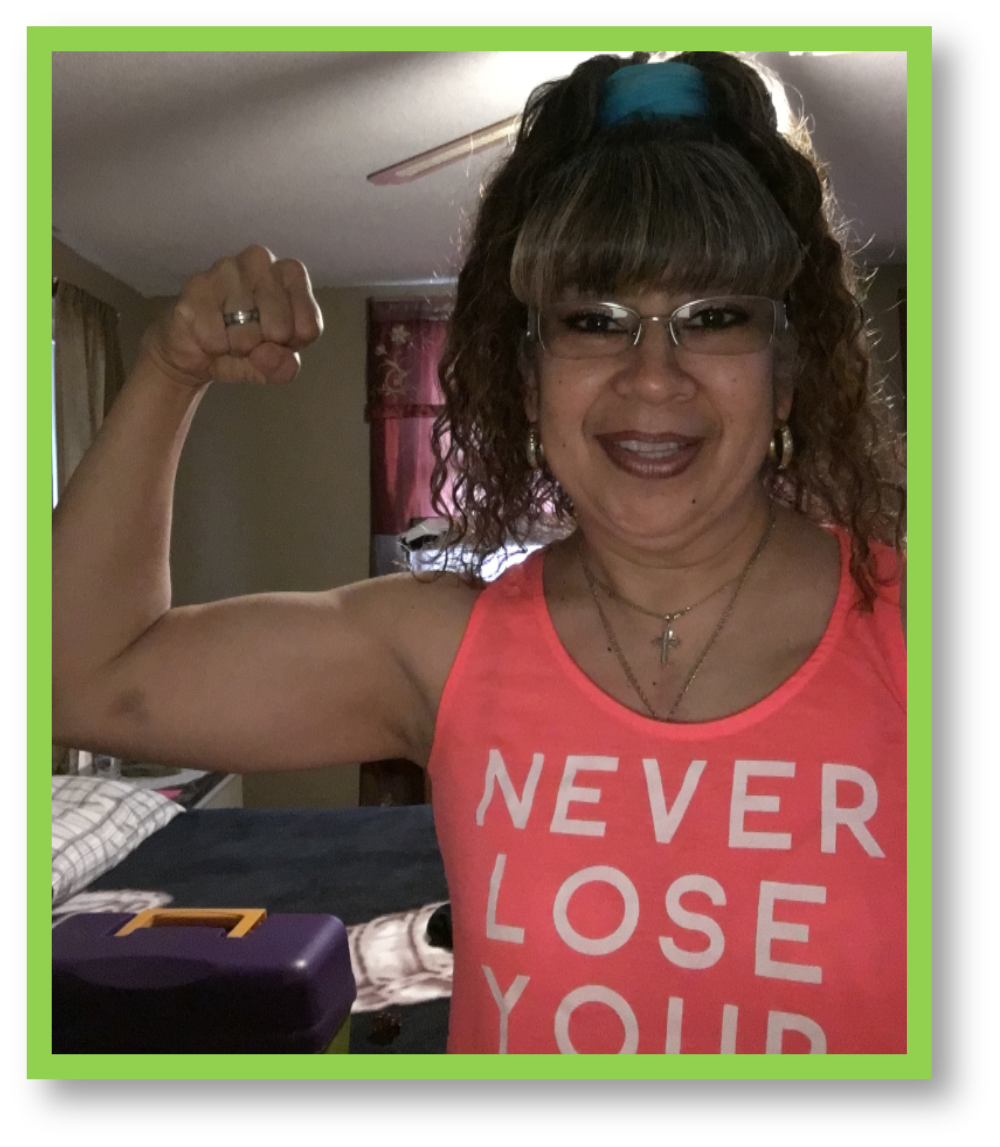 OKAY, HERE IS MY "STORY BEFORE THE STORY"
When I first started bootcamp was in 2014 when Derek had specials going on. Those were only times that I would go and it was great. I loved going and I was so happy when I picked up that big and heavy tire the first time…I was SO happy!
Then one day I got dizzy at work and I decided to call my doctor and made an appointment. He told me to make an appointment for a heart specialist and I did. They told me that I had a damage Aortic valve and they had to replace it. I should be thinking about getting it fixed soon, but I procrastinated.
When he told me what they were going to do he said just like this, "we're going to break your chest open and fix the problem". So I freaked out, I left the doctors office and I cried in the parking lot not knowing what and how they were going to do it. So stupid me I googled it I shouldn't have done that because now I was VERY SCARED.
When I told everybody that I needed a open heart surgery, I didn't tell them when, I was playing it off saying that it was not yet.
Time pass by and nothing, they kept saying "when are you going to have the operation" I'm like "not yet not yet".
Well then I made up my mind and I did it.
I was doing really good after the operation and I was gonna leave after one week. I was doing therapy, I was walking really good and doing everything they would tell me to do.
But then after 9 days I started having complications… good thing my family was in the room with me. When everything started going wrong the nurses we're trying to draw blood and they couldn't even get a drop of blood. My sister Andrea was in the room with me telling the nurses "Stop can't you see she has no blood!"
My sister got up and touched my arm and I was cold. I wasn't waking up. Doctors came and immediately took me back downstairs to reopen me again. The valve they put in was leaking and everything was shutting down my kidneys… my liver… MY LIFE!!!
They did what they had to do and they save my life! even though it was the surgeons fault)
I had to stay in the hospital for a one month. I left the hospital April 14, 2016.
I had to learn how to walk and how to move my arms. I was unable to move. I couldn't go to the bathroom. I couldn't take a shower. I couldn't even clean my own ass!
It was very bad. After I left the hospital and went home, I cried everyday. I was so scared to see my scar on my chest, not knowing that what my nurses said was true. It was beautiful scar and you can barely tell it is there.
When the doctor said I could drive it was so hard to get in and out of my truck. There were times when getting in/out my truck was so hard (and very hard to walk) I would not leave my house. I also would not go exercise because I couldn't move.
Derek would always text me  to check in or let me know that there was a special going on. Every time I read the texts I would cry.
I never told him what happened to me until I was some what stronger.
I was going through depression. My doctor wanted to give me depression pills and I said nope that's not for me.
I'm not 100% back but I feel am 70% back and that's HUGE.
Thank you God and thank you Derek and my LiveFit Bootcamp family ??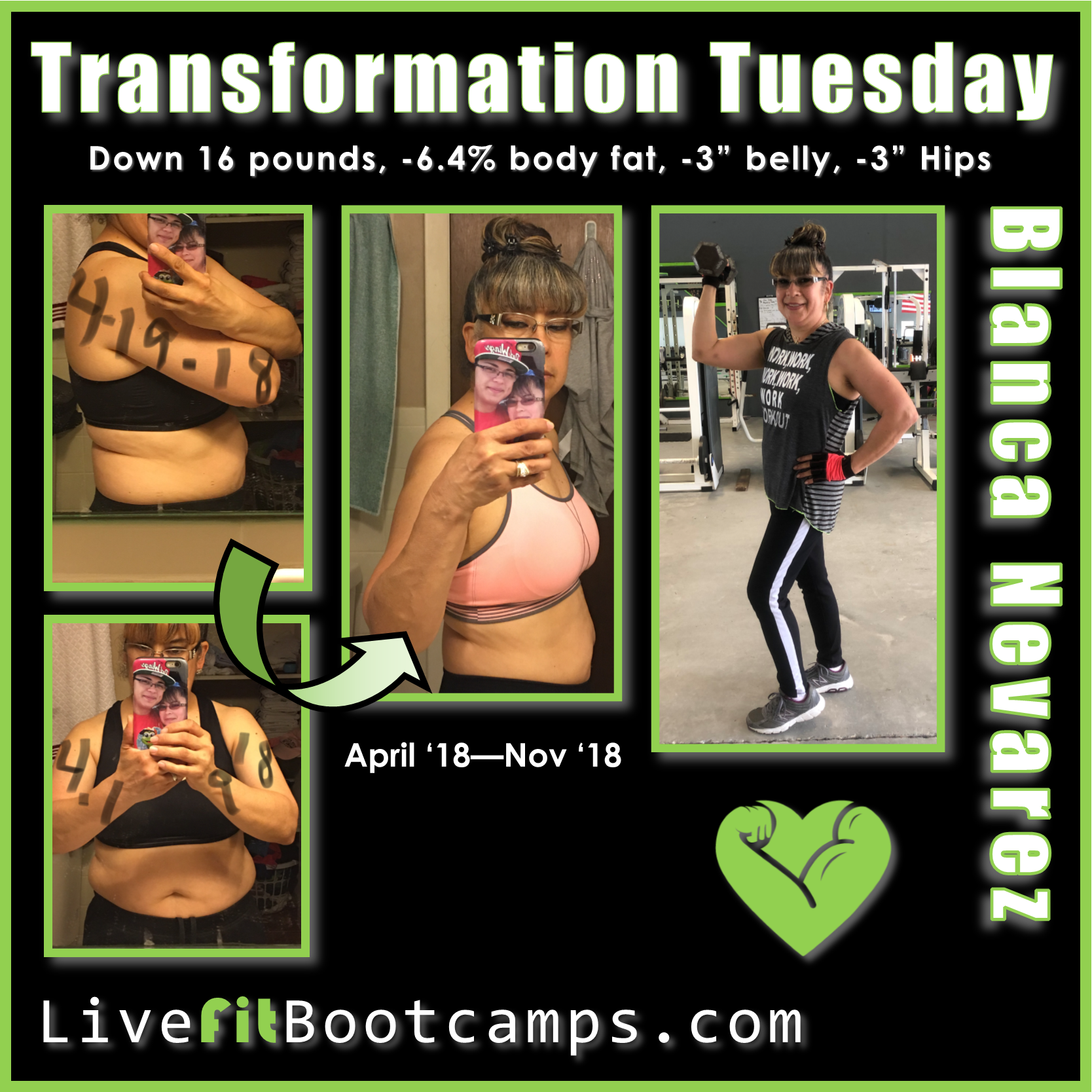 How do I become the next LiveFit transformation?
To get started, complete the simple registration form below and you'll be redirected to your 5 FREE Workout certificate (to print or screenshot), PLUS your 14 day slimdown meal plan, healthy recipes, dessert options and FAQ…
Register now…it takes less than 30 seconds!
*ONLINE REGISTRATION ONLY. No debit or credit card required. No recurring charges.
No catch. No gimmicks. If you like your experience, we would love if you would consider us as your coaches to help make a life changing transformation together 🙂