Join us for Beach Bash!
Get ready for the first-ever LiveFit Bootcamp Beach Bash!
Part Party, part Workout, part Challenges and TONS of teamwork will combine for a memorable morning with a group of the most motivating and inspirational people in your life.
This all goes down at 10 a.m. on Saturday June 3rd at Sunwest Mines. The park opens at 10 a.m. (parking fee) and we will immediately begin set up afterwards.
Water, Gatorade and fruit will be provided to keep everyone energized and hydrated. Feel free to bring any snacks for yourself or the group.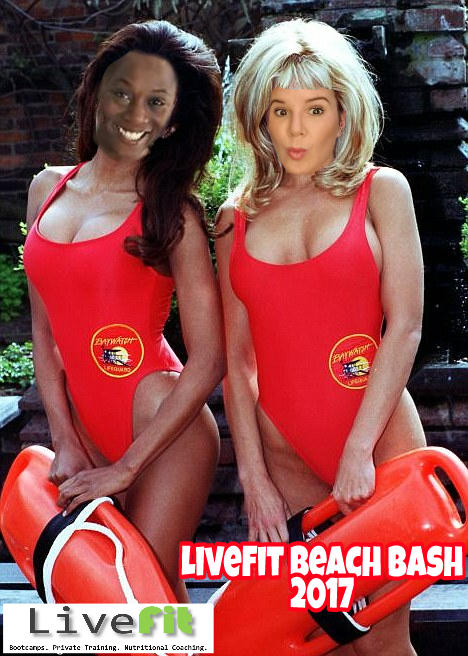 Everything we will be doing will be doable for all ability levels and as always, modifications can always be provided!
Prepare for 2 hours of Fun in the Sun in appropriate athletic or beachwear so you are ready for all of the fun activities!
Don't be scared of the beach if you haven't worn a bathing suit in years, you are going to be with the most genuine and non-judgmental people you know and they're all going through the same journey as you.
Wear whatever you choose with confidence!
Because of the style of workouts, space will be limited to make sure we have completed teams.
Registration will close Thursday June 1st, don't delay!