Derek Kuryliw is a Certified Sports Nutritionist and Personal Trainer in New Port Richey, FL.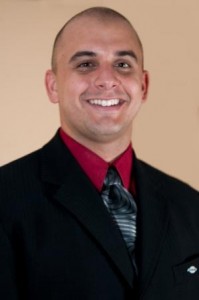 He was certified in 2003 through American Muscle and Fitness, an international certification. He also studied Holistic Nutrition and Antioxidants at Clayton College of Natural Health.
In his 14 years as a trainer/nutritionist, Derek has worked with clients of all ages and skill levels including: bodybuilders, fitness/figure competitors, minor league baseball, major league baseball, arena football, wrestlers, college athletes, high school athletes, teachers and retirees.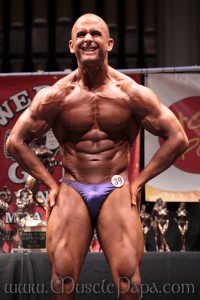 In 2001 Derek was named "Athlete of the Year" by the Tampa Bay Tribune and St. Petersburg Times for his senior baseball season at Ridgewood High School. After high school, he went on to play at Pasco-Hernando Community College. Two injury plagued seasons (shoulder surgery and a broken femur) led him to hang up his spikes. In 2003, he continued his education at Florida Atlantic University pursuing a bachelors degree in biological science.
In November of 2003, Derek began personal training and doing nutritional consultations in the West Palm Beach area and continued until he moved back to New Port Richey in December of 2006. Once in New Port Richey, he started working for Richey Racquet and Fitness Club and Kuryliw Chiropractic Rehab Center.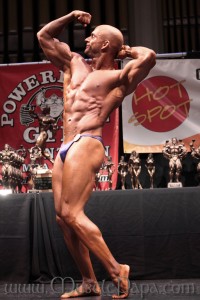 April 25, 2008 he entered his first bodybuilding competition and finished 3rd at the Gateway Classic in Lake City. He also competed two more times in 2009, April 18th in Orlando and April 25th in Lake City. In Orlando, he placed first in the middleweight category and won the overall in the novice division. In Lake City he placed 3rd for the second consecutive year. In 2010, Derek finished just short of his goal at the Lake City Classic, finishing in 2nd place. After 2 years off from competing, the 2012 bodybuilding season was highlighted by a 2nd place finish at the St. Pete Muscle Classic.
In 2013 he competed in the Lakeland Bodybuilding Classic and the St. Pete Muscle Classic again finishing 3rd and 5th.  In 2015 Derek competed in the Central Florida Classic, Sunset Classic and Ancient City Classic placing 7th, 3rd and 3rd. In 2016 he competed in the Lakeland Classic, Daytona Beach Muscle Classic and the Ocala Cup placing 5th, 3rd and 2nd. He has continued to compete in NPC shows in the state of Florida and hopes to progress to the National level in the future.
In 2010 he was nominated for the Tampa Bay Business Journal "Health Care Heroes" award for top community educators for his public speaking and volunteer work. Derek is frequently requested to speak at businesses, schools, clubs, association meetings and gyms. His topics vary from "7 Steps to Peak Energy" to "Controlling Your Health by Controlling Your pH" to "Exercise IS Medicine".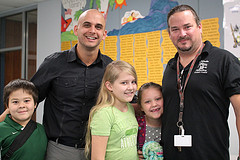 In 2011 Derek started what would eventually evolve into LiveFit Bootcamps, Private Training and Nutritional Coaching. The original outdoor bootcamp location with a handful of clients has grown into more than 200 motivated and hard working women, men, moms, dads and grandparents. Since 2011 over 1,800 clients have trained with Derek and the LiveFit team.
If you would like to speak to Derek regarding any health or physical condition, he can be reached by either text or email. There is never a charge for a consultation and he would be happy to speak with you!
Email: derek.kuryliw@gmail.com
Phone: 727-810-4005 (cell)